Photo: Gilbert Flores/Penske Media via Getty Images
Morgan Wallen and Taylor Swift were the two most BBMA-winning artist of 2023. Wallen won 11 awards, and Swift one less. Karol G was double-fisting Billboard Music Awards almost as soon as the 2023 awards ceremony began. She won Top Latin Female Artist and Top Latin Touring Artist and opened the show with a medley of her hits. This, right after winning at the Latin Grammys. "I have to say that I'm a little more nervous than usual … but it's the first time I have accepted an award this close to you all," she said to her fans in her acceptance speech.
Taylor Swift won 10 BBMA's, including Top Artist. "Well, this is unreal," she said in a video. This is the fact, that you guys have given me ten Billboard Awards, I'm talking to the fans specifically, none of this happens without you. Billboards base everything off of what you are listening to, and what you're passionate about and I'm so honored that this year you made the tour, the era's tour, so magical. You went and saw the movie, you cared about my recordings. I just like, I love you so much. I feel like the luckiest person in the world to have you in my corner and caring about the music that I make." Other artists to win big at the 2023 Billboard Music Awards included Drake, SZA, NewJeans, and Zach Bryan. "Flowers" by Miley Cyrus also got its flowers.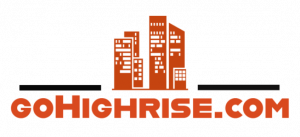 Find & reserve investment properties in
Turkey or Dubai from the comfort of
your home.
Top Artist: Taylor Swift
Top New Artist: Zach Bryan
Top Male Artist: Morgan Wallen
Top Female Artist: Taylor Swift
Top Duo/Group: Fuerza Regida
Top Billboard 200 Artist: Taylor Swift
Top Hot 100 Artist: Morgan Wallen
Top Hot 100 Songwriter: Taylor Swift
Top Hot 100 Producer: Joey Moi
Top Streaming Songs Artist: Morgan Wallen
Top Radio Songs Artist: Taylor Swift
Top Song Sales Artist: Taylor Swift
Top Billboard Global 200 Artist: Taylor Swift
Top Billboard Global (Excluding U.S.) Artist: Taylor Swift
Top R&B Artist: SZA
Top R&B Male Artist: The Weeknd
Top R&B Female Artist: SZA
Top R&B Touring Artist: Beyoncé
Top Rap Artist: Drake
Top Rap Male Artist: Drake
Top Rap Female Artist: Nicki Minaj
Top Rap Touring Artist: Drake
Top Country Artist: Morgan Wallen
Top Country Male Artist: Morgan Wallen
Top Country Female Artist: Taylor Swift
Top Country Duo/Group: Zac Brown Band
Top Country Touring Artist: Morgan Wallen
Top Rock Artist: Zach Bryan
Top Rock Duo/Group: Arctic Monkeys
Top Rock Touring Artist: Coldplay
Top Latin Artist: Bad Bunny
Top Latin Male Artist: Bad Bunny
Top Latin Female Artist: Karol G
Top Latin Duo/Group: Fuerza Regida
Top Latin Touring Artist: Karol G
Top Global K-Pop Artist: NewJeans
Top K-Pop Touring Artist: Blackpink
Top Afrobeats Artist: Burna Boy
Top Dance/Electronic Artist: Beyoncé
Top Christian Artist: Lauren Daigle
Top Gospel Artist: Kanye West
Top Billboard 200 Album: Morgan Wallen, One Thing at a Time
Top Soundtrack: Barbie: The Album
Top R&B Album: SZA, SOS
Top Rap Album: Drake & 21 Savage, Her Loss
Top Country Album: Morgan Wallen, One Thing at a Time
Top Rock Album: Zach Bryan, American Heartbreak
Top Latin Album: Bad Bunny: Un Verano Sin Ti
Top K-Pop Album: Stray Kids, 5-STAR
Top Dance/Electronic Album: Beyoncé, RENAISSANCE
Top Christian Album: Anne Wilson, My Jesus
Top Gospel Album: Maverick City Music x Kirk Franklin, Kingdom Book One
Top Hot 100 Song: Morgan Wallen, "Last Night"
Top Streaming Song: Morgan Wallen, "Last Night"
Top Radio Song: Miley Cyrus, "Flowers"
Top Selling Song: Taylor Swift, "Anti-Hero"
Top Collaboration: Metro Boomin, The Weeknd, 21 Savage, "Creepin'"
Top Billboard Global 200 Song: Miley Cyrus, "Flowers"
Top Billboard Global (Excluding U.S.) Song: Miley Cyrus, "Flowers"
Top R&B Song: SZA, "Kill Bill"
Top Rap Song: Drake & 21 Savage, "Rich Flex"
Top Country Song: Morgan Wallen, "Last Night"
Top Rock Song: Zach Bryan, "Something in the Orange"
Top Latin Song: Eslabon Armado x Peso Pluma, "Ella Baila Sola"
Top Global K-Pop Song: Jung Kook ft. Latto, "Seven"
Top Afrobeats Song: Rema & Selena Gomez, "Calm Down"
Top Dance/Electronic Song: David Guetta & Bebe Rexha, "I'm Good (Blue)"
Top Christian Song: Brandon Lake, "Gratitude"
Top Gospel Song: CeCe Winans, "Goodness of God"
Chart Acheivement Award: Mariah Carey, "All I Want for Christmas Is You"