The 2023 Billboard Music Awards (BBMAs), set for Sunday, Nov. 19, will include a first-of-its-kind collaboration with Spotify 'Fans First' to bring fans up-close-and-personal with their favorite artists. The BBMAs will roll out performances and awards across BBMAs and Billboard social channels, as well as via BBMAs.watch, on that date. Performances and award celebrations will take place in global locations, in the midst of sold-out tours and in custom venues.
The goal is to deliver a fresh award show concept that will entertain fans with hours of music and exclusive content, including winner celebrations, behind-the-scenes moments and performances created by the world's biggest artists.
In addition, the BBMAs and Spotify have teamed to identify fans who have consumed the most hours of music over the past year and helped drive their favorite artist to the top spots on the Billboard charts. These fans will receive a "golden ticket" granting them access to attend a performance curated by their favorite artist, expressly for the 2023 Billboard Music Awards. Fans First is Spotify's program that offers exclusive rewards and privileges like one-of-a-kind concerts, personal artist experiences, merch drops and first-in-line presales to an artist's most devoted Spotify listeners.
"We've heard the fans loud and clear, and we're excited to meet them where they are, and everywhere they want to consume music and content," Maddy Mesevage, SVP, marketing, Dick Clark Productions, said in a statement. "This year's show is an epic celebration of the fans who propelled their favorite artists to the top of the Billboard charts. To thank them, we are thrilled to work with Spotify and the artists themselves to offer their most loyal fans an experience they'll never forget."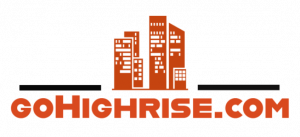 Find & reserve investment properties in
Turkey or Dubai from the comfort of
your home.
Unique among music award shows, Billboard Music Awards winners are determined by year-end performance metrics on the Billboard charts, the music industry's ultimate authority and data-driven measure of success. The eligibility dates for this year's awards are aligned with Billboard's Year-End Charts tracking period, which measures music consumption from the charts dated Nov. 19, 2022 through Oct. 21, 2023.
The Billboard Music Awards aired on Fox from 1990-2006, always in December. After a four-year hiatus, the show returned in 2011. It aired on ABC from 2011-17, and on NBC from 2018-22. Throughout this period, it aired in May, except for the pandemic-delayed 2020 show, which aired in October.
This year's show will be in the thick of awards season. The Nov. 19 show will occur nine days after the Grammy nominations are announced, and just a few weeks before final-round Grammy voting begins on Dec. 14.
Finalists – the show does not use the word "nominees," because the finalists and recipients are data-driven – and performers will be announced in the coming weeks. The 2023 Billboard Music Awards is produced by Dick Clark Productions. Lexus and Marriott Bonvoy are partners of this year's show.
Follow the BBMAs on Facebook, X, Instagram, TikTok, Threads and YouTube, join the conversation with #BBMAs and get the latest news and updates at BillboardMusicAwards.com and billboard.com/bbma.