Where: Parliament's Anna Politkovskaya press conference room in Brussels (SPAAK 0A50) and online
When: 27 June 2023 at 19.25 CET
Participants: representative of the winning film, EP Vice-President Evelyn Regner (S&D, AT) and Honorary President of the LUX European Audience Film Award and Chair of the European Film Academy, Mike Downey
The interpretation will be provided in English, French, Dutch and Spanish.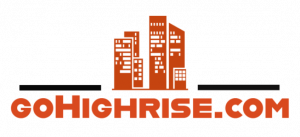 Find & reserve investment properties in
Turkey or Dubai from the comfort of
your home.
Press seminar before the ceremony
On 27 June at 11.00, journalists are invited to a seminar featuring the representatives of the nominated films and MEPs, to discuss the issues raised by the shortlisted films, including societal divides in Europe, discrimination and diversity, and the challenges facing Europe's creative industry.
See the programme of the press seminar here. To attend, physically, please send a mail to [email protected]. You can also follow online.
Information for the media – Use Interactio to ask questions
Both for the seminar and the press conference journalists have an opportunity to ask questions remotely by connecting via Interactio at this link https://ep.interactio.eu/66e2-hy1p-1w4u
Interactio is only supported on iPad (with the Safari browser) and Mac/Windows (with the Google Chrome browser). When connecting, enter your name and the media you are representing in the first name / last name fields. For better sound quality, use headphones and a microphone. Interpretation is only possible for interventions with video.
Journalists who have never used Interactio before are asked to connect 30 minutes before the start of the press event to perform a connection test. IT assistance can be provided if necessary. When connected, open the chat window (upper right corner) to be able to see the service messages.
The award ceremony
The ceremony will be opened at 18.00 by EP President Roberta Metsola in the Hemicycle of the European Parliament in Brussels. It will take place in the presence of Members of the European Parliament, creators and crews of the five nominated films, as well as the European audience, with almost 1400 attendees having registered.
You can follow the award ceremony online.
Background
The winner out of the shortlisted films that are first chosen by a panel of film professionals', is selected jointly by the Members of the European Parliament and the public through ratings, each accounting for 50% of the final result. While the rating by Members of European Parliament is still ongoing, around 45 000 ratings have been received by the European citizens.Since 2020, the LUX European Audience Film Award has been awarded by the European Parliament and the European Film Academy, in partnership with the European Commission and the Europa Cinemas network to help promote and distribute European films with high artistic quality that reflect cultural diversity in Europe and beyond and that touch upon topics of common concern, such as democracy, human dignity, equality, non-discrimination, inclusion, tolerance, justice and solidarity.