DALHART, Texas (KFDA) – For the first time, the Texas Historical Commission awarded five Dalhart businesses the Texas Treasure Business Award.
A ceremony was held to commend Dalhart Federal Savings and Loans, DB&E Co, Furniture Fashions, KXIT Radio and Mission Auto Supply for serving the area for more than 50 years.
DB&E Co provides customers in the Texas Panhandle and surrounding areas with professional groundwater services and says business has changed over time.
"It's all about the customer, it's always about the customer and that's been our mantra, you know, for 76 years now. And you can talk to our customers and if they have anything they need to get done, we are there to take care of them and that's why we are in business today," said Jeremy Metcalf, president of DB&E Co.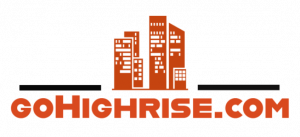 Find & reserve investment properties in
Turkey or Dubai from the comfort of
your home.
Furniture Fashions has been a staple in Dalhart providing furniture, appliances and electronics since 1944.
"We adapt our business to the needs of our community and to the services our customers demand. And so we've been able to do that through the years and the community has received us with open arms and has supported us very well," said Kevin Caddell, owner of Furniture Fashions.
KXIT Radio has filled the airwaves around Dalhart for 75 years, keeping news local with the help of technology.
"Social media has just kind of changed the way we look at the news and how we deliver the news. Of course, we always want to try and stay local. Just being able to pass on a positive story, positive news. Movers and shakers in the community and Dalhart is full of those," said Jesse Torres, program director for KXIT.
The Texas Treasure Business Award has been given to 500 businesses across the state with Dalhart adding five more.
Copyright 2023 KFDA. All rights reserved.