Nevada officials are seeking nominations through Dec. 1 for the state's third annual Agriculture, Food and Beverage Small Business of the Year Award, which recognizes extraordinary work done by local industries.
"The individuals that make up Nevada's agriculture, food and beverage industries work tirelessly to provide local, fresh products for our state," said NDA Director J.J. Goicoechea. "This recognition is a small token of appreciation for the dedication they have to our communities in the Silver State."
Nominations are encouraged for any Nevada small business that provides locally produced agriculture, food or beverage products. Businesses are also able to self-nominate.
To be eligible, businesses must be licensed in Nevada, produce or manufacture at least 51 percent of their agriculture, food or beverage product in Nevada and have less than 150 employees.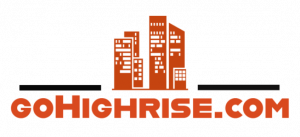 Find & reserve investment properties in
Turkey or Dubai from the comfort of
your home.
"Nevada is home to a diverse array of agricultural producers, restaurants, breweries and distilleries, and it's important to Made in Nevada, the Nevada Small Business Development Center (SBDC), and the College of Business at the University of Nevada, Reno, that we honor the hardworking individuals who make this state a world-class food destination and an incredible place to live," said Nevada SBDC Community Project Manager Brad Scribner. "Recognizing these Nevada made businesses publicly is the least we can do to show our appreciation for their contributions to our state."
In its inaugural year, Tsp. Baking Company, based in North Las Vegas, received the 2021 award, and Frey Ranch Distillery, based in Fallon, was named the 2022 recipient.
Nominations can be made at agri.nv.gov.
Source: Nevada Department of Agriculture