But it was earlier this month that Subhash, a recent graduate from the McIntire School of Commerce, received the award she treasures above the rest.
"I have a bunch of tennis ones and a bunch of academic ones," she said, "but this one is all-encompassing. It's the one I'm most proud of, so far."
On June 12, Subhash was named the national recipient of the 2023 Arthur Ashe Leadership and Sportsmanship Award. The honor, which has been handed out by the ITA since 1982, is presented to a student-athlete who has exhibited outstanding sportsmanship and leadership, as well as scholastic, extracurricular and tennis achievements, in ways that embody the legacy of tennis icon and humanitarian Arthur Ashe Jr.
Ashe, a Richmond native who died at the age of 49 in 1993, was a Hall of Fame tennis player with more than 30 professional tournament titles, earning prominence as a Black man playing what was a white-dominated sport. His greater legacy, though, is also attached to the work he did in the areas of social justice, urban health and beyond. Ashe was posthumously awarded the Presidential Medal of Freedom by then-U.S. President Bill Clinton.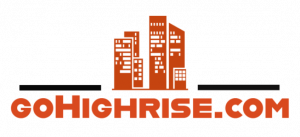 Find & reserve investment properties in
Turkey or Dubai from the comfort of
your home.
Subhash doesn't take the affiliation with Ashe lightly.
"It's such a big honor," she said. "Me and pretty much every tennis player grew up hearing stories about him and how much of an impact he had on the tennis community. And how much of a legend and icon he was with tennis as well as leadership and community service. So, to be associated with him, even in a small way, is amazing."
Subhash, the first UVA tennis player – male or female – to ever earn such an honor, was an excellent choice thanks to a résumé reflective of a high-character, well-rounded individual who constantly seeks ways to help others.
On the tennis court, that's meant leading the Cavaliers to the NCAA Tournament each of the past three seasons. Off the tennis court, it's meant volunteering as a tutor to elementary school students through Madison House's Athletes Committed to Education program.
"Helping people is one of my main passions in life," Subhash said. "Madison House has been a really great space for me to expand that and fulfill that side of me. Being around kids just gives me a lot of joy. I love seeing them happy. At that age, they learn so much, so quickly, so that's pretty rewarding to see that happen in real time."
Subhash has been involved with Madison House, UVA's independent nonprofit volunteer center for UVA students, since 2019. Among her most enriching experiences was teaching a fifth-grade girl, whose first language wasn't English, to read.
"It was super rewarding to see my student get more confident in her skills," Subhash said, "and be more comfortable throughout my time with her."
Related Images: