Dr. Dre has been honored by the American Society of Composers, Authors and Publishers (ASCAP) and received their inaugural Hip-Hop Icon Award. On Thursday (June 22), the Compton native was celebrated during ASCAP's 50 Years of Hip-Hop celebration in Los Angeles.
"I can't imagine where my life would be without Hip-Hop," said the rapper-producer during his acceptance speech. "I was thinking about what it means to be an icon. Someone or something worthy of great respect. You probably need to be around for a while to be worthy of this type of respect. So, I started doing the math, and I realized, that I've been involved, successful, relevant in Hip-Hop for 40 of its 50 years."
Longtime friend and collaborator of Dre, Snoop Dogg, presented the award to him during the ceremony.
"Dre, you my brother," declared the Doggystyle rapper. "It's an honor to know you, to work with you, to hang out with you and to present you with this very first ASCAP Hip-Hop Icon Award."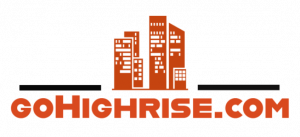 Find & reserve investment properties in
Turkey or Dubai from the comfort of
your home.
Earlier this year, ahead of the 2023 GRAMMYs, Dre was presented with the Global Impact Award, which was subsequently named after him. Harvey Mason Jr., CEO of The Recording Academy, expressed, "The honor would carry the name of the man who helped pave the way for so many of us, the man who has defined global impact." Snoop was also present to pay tribute to the Chronic phenom, alongside Kurupt, and Ty Dolla $ign.
Despite being honored by his peers, Dre earned some backlash by Dee Barnes, the former Hip-Hop journalist who was attacked by the rapper in the '90s.
"Everybody wants to separate the art from the artist, and sometimes that's just not possible," she told Rolling Stone. Most people without a knowledge of [Dr. Dre's] history are going to say, 'Oh, he must deserve that. He must be such a great person for them to put an award in his name.' But they named this award after an abuser […] you might as well call it the 'Ike Turner Award.'"
Related Images: