In our series Award Success, we once again managed to pick a redemption using United Airlines Mileage Plus for a short-haul flight from Geneva, Switzerland, to Frankfurt operated by SWISS.
Flights to/from Switzerland are usually very expensive, and the city pair Geneva-Frankfurt is no exception for either one-way (as I booked it here) or return.
While United Mileage Plus has greatly devalued its own as well as partner awards over the last few years, short-haul awards are still very attractive options, especially in Economy Class.
ADVERTISEMENT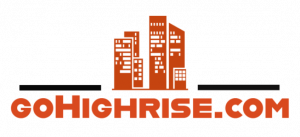 Find & reserve investment properties in
Turkey or Dubai from the comfort of
your home.
Flights within Europe usually only make sense in Economy Class, especially if you have access to exit row seating, like in my case while I'm still Miles&More Senator.
I first searched for revenue fares, but the pricing is pretty high for a one-hour Economy Class flight:
There are a few options to ticket this as an award, the best choices are Avianca Lifemiles & United Mileage Plus. I wasn't in the mood to deal with LifeMiles antics again so I immediately checked United.
The flight was actually available for only 6,000 miles and $34.80 in tax:
Especially with the option to change or cancel free of charge, this is an excellent choice and I ticketed this flight immediately.
Buying this ticket with Lufthansa MIles&More doesn't make any sense whatsoever due to the high pricing in both miles, taxes and fees.
It was also available in Business Class, but it's a one-hour flight with zero service so why spend 4.5x as many miles? No thanks.
The ticket was issued immediately:
This was a very easy and straightforward redemption that saved me quite a bit of money. I really like these medium/short-haul redemptions on United Mileage Plus and have done several of them over the years.
I remember that among many others, I ticketed with UAMP:
Tokyo-Seoul-Tokyo
Bangkok-Tokyo
Palma de Mallorca-Frankfurt
Frankfurt-Rome
All of these were in Economy Class and at very low rates.
As I've always said, I have no problem flying in Economy Class when status helps me to circumvent all the craziness that usually comes with it, such as regular lineups at check-in, security, and boarding. The status also helps with better seating and complimentary baggage.
Conclusion
Another decent redemption from my stack of United Mileage Plus miles that is, unfortunately, dwindling quickly as I have redeemed quite a few miles over the last two years.
There are still a few sweet spots with that program, unfortunately, though long-haul premium class redemptions are no longer part of them (with very few exceptions).
Most programs including United Mileage Plus have changed to dynamic redemption pricing which makes most awards unattractive. I'm still fine with UAMP as long as they keep these short-haul redemptions around of which I need quite a few each year.