The Peter A.R. Lardy Scholarship Award was established by the Notre Dame Law School Class of 1975 to honor their beloved classmate, Peter A.R. Lardy, who died of cancer during his third year of law school. The award is presented annually to a rising third-year Notre Dame Law student "who exemplifies his courage, love, and understanding toward his fellow man," and includes substantial tuition assistance for the recipient's third year of law school.
Barrett Cole was selected as the Lardy Award winner for the 2023-24 academic year. She embodies all of the qualities of the Lardy Award, and then some.
Cole was selected from nominations submitted by the Notre Dame community. Many of the comments cited her dedication to her studies, her active participation in numerous extracurricular activities, the articulate and well-reasoned comments she provides in class, her boundless energy, and the effort she puts forth into everything she does.
However, the most resonating and heartfelt comments were more personal. They described the community spirit she has helped to cultivate while at Notre Dame Law School, as well as her warmth, compassion, kindness, generosity, inclusiveness, humility, and the ease with which she brings people together.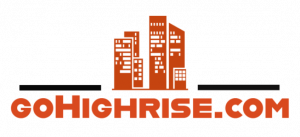 Find & reserve investment properties in
Turkey or Dubai from the comfort of
your home.
"I am genuinely humbled and deeply honored to have been chosen as the recipient of this esteemed scholarship," said Cole.
"Receiving recognition from my peers and professors is both a profound honor and a deeply personal achievement. It is a testament to the values I strive to uphold — courage, love, and understanding — and their resonance with the ethos of our law school community," she said. "This honor reminds me of my responsibility to continue striving, learning, and working hard to make a meaningful contribution to society — starting within the Notre Dame community."
One student wrote of Cole, "Barrett has shown exemplary moral character and has never wavered in treating her classmates with respect, kindness, and consideration. She is not only an incredibly strong student, but a kind, thoughtful person. She is constantly putting other people before herself, and goes above and beyond to be a good friend to those around her. She personally inspires me to be a better law student and friend."
A different kind of lawyer
Cole is a native of Dallas and spent her undergraduate years at the University of North Texas, where she was the student body president, representing over 40,000 students. She started volunteering at a young age and has given her time to numerous organizations, often serving on boards or leading fundraising efforts, especially those focused on youth, education, and underserved communities. Her time working at a Title-I elementary school through AmeriCorps solidified her conviction to become a legal advocate who can effect positive change — which Cole says, to her, is the true meaning of Notre Dame Law School's mission to be a "different kind of lawyer."
As soon as she got to Notre Dame, she became known as someone who provided support and encouragement to fellow classmates. She also became involved in several student organizations.
"Barrett is extremely outgoing and a huge factor in making law school, an inherently stressful and competitive environment, a welcoming place for everyone," one student wrote.
Another student nomination said, "Barrett is an incredibly generous person. She is always willing to lend a helping hand and is deeply committed to making a positive impact in her community. Her optimism and enthusiasm are a testament to her strength of character and her continuous commitment to making a positive impact on those around her.
During the summer after her first year of law school, Cole worked for Christine Venter, director of the Legal Writing Program, and supported the Indiana Conference for Legal Education Opportunity (ICLEO) program for incoming law students.
"Barrett provided outstanding support with the ICLEO program, and she did it with a sense of humor and humility," said Venter. "Barrett is generous, kind, and generally a wonderful human being. I could not think more highly of her, and I think she embodies the qualities of Peter Lardy."
Experience in London
Cole spent her second year studying abroad with the Notre Dame London Law Programme, where she also made meaningful contributions to the community.
Michael Addo, director of the London Law Programme, said, "Barrett epitomizes the idea of a perfect human being, who embodies all the qualities demonstrated by Peter Lardy. Her kindness and generosity of spirit is reflected in her calm demeanor and demonstrated in the numerous occasions she has made herself available to mentor and support her colleagues. I have truly been impressed by how many students in London recount the different circumstances in which Barrett has been there for them."
Cole was engaged with every aspect of the London experience. She served as a research assistant to three professors, provided guidance to incoming students for the spring semester, was the London student representative, attended all of the out-of-class activities, was a team leader for a weekend team-building event, organized numerous events for students, and volunteered at all of the London service projects.
Satvinder Juss, a visiting professor in the London Law Programme, said, "Barrett is keen, bright, and involved. She will make a very good contribution to life and the law in the years to come."
Barrett was a research assistant for Katherine Reece Thomas, visiting associate professor with the Notre Dame London Law Programme. She said, "Barrett is generous to a fault and very professional in all she does. She is a born lawyer and an outstanding human being."
She was also a research assistant and worked on a pro bono project for Frederick Mostert, professor of the practice at the University of Notre Dame in England, who said, "I am most impressed by her principled approach to complex issues involving law and morality. Barrett's route to solving problems and her actions speak highly of her character."
One classmate said, "Despite her accomplished resume, Barrett retains a refreshing humility and she would never turn down an opportunity to help a colleague. In addition, Barrett has taken on a number of leadership roles reflecting her desire to make Notre Dame a better place for everyone. She is genuine in her pursuit to leave every room she walks into a better place, and I can say wholeheartedly that she succeeds."
Cole is working this summer for Finnegan, LLP in London. When she returns to Notre Dame in the fall, she will immerse herself back into the main campus community. She was unanimously chosen as the 2023-24 editor-in-chief for the Journal of International and Comparative Law. She will also serve as president of the Education Law Forum, and as a member of the Public Interest Leadership Council.
Committed to faith
Outside of the Law School, Cole is a server at the Basilica of the Sacred Heart and will be an assistant rector in one of the residence halls.
Several nominations also noted Cole's commitment to her faith.
Mark Hill KC, a visiting professor in the London Law Programme, noted that Barrett volunteered during Christmas with the London Temple Church children's nativity play. He said, "Her zest for life and unremitted concern for others are shining beacons. She lives her faith in the most unassuming and gracious way." Another nomination said, "Barrett is a woman of deep faith. Her commitment to her work is rooted in this faith that both grounds her and urges her to move into the world with purpose."
For Cole, the University of Notre Dame's Catholic mission and the Law School's commitment to educating a "different kind of lawyer," with an emphasis on social justice, compassion, and respect for the inherent dignity of all people, resonates deeply with her personal values and aspirations.
"I will forever be grateful to Notre Dame for placing such a strong emphasis on both the capital C and the lowercase c missions of what it means to study at a Catholic institution. It is a constant reminder to approach law not as merely a profession, but as a genuine vocation — a calling to serve others," said Cole. "The Catholic mission reminds me of the importance of using law as a tool to serve, a constant reminder that the practice of law is not solely about interpreting statutes or winning cases, but also about contributing to the common good and fostering a society grounded in equality, justice, and respect for all."
See a list of past Lardy Scholarship Award recipients.
Related Images: