Barb Bierman Batie of Lexington has been named the runner-up for the 2023 Communicator of Achievement Award from the National Federation of Press Women.
Batie was recognized during a celebration at the organization's annual conference that ended Saturday in Cincinnati. Now in its 86th year, the National Federation of Press Women is a nationwide organization of professional women and men pursuing careers across the spectrum of journalism and communications.
A native of Battle Creek and a graduate of the University of Nebraska in Lincoln, Batie is an active member of Nebraska Press Women and is a freelance reporter, photographer and columnist specializing in agriculture. She has worked for newspapers including the Tri-City Tribune, Norfolk Daily News, North Platte Telegraph, Lexington Clipper-Herald, Midwest Messenger and Cozad Local, in addition to contributing to many magazines.
Batie has been a member of Nebraska Press Women and National Federation of Press Women for 41 years and serves as the state organization's vice president.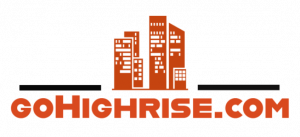 Find & reserve investment properties in
Turkey or Dubai from the comfort of
your home.
Marilyn Saltzman of Conifer, Colorado, was named 2023 Communicator of Achievement. This prestigious award has been given for 66 years.