Jack Best recently received the Wayne Community College President's Award, in an intimate ceremony that included Wayne Community College stakeholders and Mr. Best's family.
"Today I get to recognize a man who gives without reservation to the things for which he has a passion," stated Wayne Community College President, Dr. Patty Pfeiffer. "As president, one of my greatest privileges is honoring individuals who make a difference to our college and in our community."
Best has served on the college's Foundation Board for 24 years. He is a man of conviction and vision, he shared his leadership talents with the Boys and Girls Club, First Presbyterian Church, Village of Walnut Creek and the Walnut Creek Country Club, Wayne Country Day School, Wayne Memorial Hospital, Scouts, and many other organizations.
Best served eight years as a Wayne County Commissioner, including a stint as the chair. On that board and in other roles, the people of Wayne County knew where he stood on issues and expected him to speak his mind and say the things that others would not, all the while exemplifying fairness and integrity.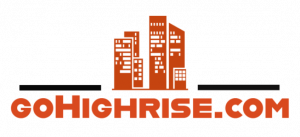 Find & reserve investment properties in
Turkey or Dubai from the comfort of
your home.
Best advocates for improving educational options for Wayne County residents and economic growth for the county. Toward that end, he is generous with Wayne Community College and was a founder of the Highway 70 Commission. Best also helped form the Wayne County Development Alliance from two committees of 100, and is an honorary Impact Wayne cabinet member.
Dr. Pfeiffer added that Mr. Best is part of a select group of individuals to receive the President's Award for Distinguished Service for his work within his profession, his community, and Wayne Community College.