Today, BET announces award-winning multi-platinum MC, songwriter, record producer, and actor Busta Rhymes will be honored with the prestigious Lifetime Achievement Award at"BET Awards" 2023. The coveted award commemorates industry pioneers who have powerfully shifted culture and the entertainment industry. Bia, Coi Leray, Cutty Ranks, Dexta Daps, M.O.P., Rah Digga, ScarLip, Spice, Supercat, Swizz Beatz, and more surprise guests will take the stage to celebrate Busta Rhymes and his 30-plus-year musical legacy. This year's ceremony will be a Non-stop Party paying tribute to the 50th Anniversary of Hip Hop with performances by Dem Franchize Boyz, D-Nice, Erick Sermon, Fabolous, Jeezy, Redman, Styles P, and YG, joining previously announced hip hop stars. "BET Awards" 2023 nominees Ice Spice and Latto, and hip hop artist Mad Lion are also set to perform LIVE. Kaliii and BET Awards" 2023 nominee Lola Brooke will perform on the BET Amplified stage. Culture's Biggest Night, "BET Awards" 2023, will air LIVE Sunday, June 25 on BET at 8 pm ET/ PT at the Microsoft Theatre in Los Angeles.
"Busta Rhymes is a multifaceted award-winning artist who has mesmerized audiences for decades with his original hip hop sound and one-of-a-kind visuals. He continues to leave an indelible mark on the culture that we hold dear, and it is with great pride that we present this year's Lifetime Achievement Award to a visionary, a master of rhyme, and a true pioneer. His unwavering commitment to pushing boundaries, unapologetically expressing his art, and empowering generations of artists is a testament to his unparalleled legacy," said Scott Mills, CEO of BET. "We look forward to paying tribute to his remarkable journey and celebrating his countless hits, electrifying performances, and unforgettable moments defining an art form and the culture."
From West Coast to East Coast, Trap to Bounce, Afro Beats and Dancehall, the culture's finest are set to deliver a full range of Hip Hop favorites, including performances by previously announced 69 Boyz, Big Daddy Kane, Chief Keef, DJ Unk, E-40, Fast Life Yungstaz & Easton (F.L.Y.), Fat Joe, Ja Rule, Kid 'N Play,
MC Lyte, Percy "Master P" Miller, Remy Ma, Soulja Boy, The Sugarhill Gang, Trick Daddy, Trina, Tyga, Uncle Luke, Warren G, Ying Yang Twins, and Yo-Yo. Coco Jones, Doechii, GloRilla, and Lil Uzi Vert will join the party.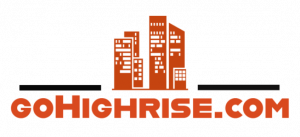 Find & reserve investment properties in
Turkey or Dubai from the comfort of
your home.