LOS ANGELES (AP) — The 2023 BET Awards celebrated 50 years of hip-hop with tributes to the genre's earliest voices, late legends, and new talent during a show packed with spectacular performances that consistently felt like a party.
Sunday's biggest surprise came when Quavo and Offset, the surviving members of Migos, performed "Bad and Boujee" in front of an image of Takeoff, who died in a shooting last December.
"BET, do it for Take," the duo shouted near the beginning of their set, as their backdrop switched from the image of a space shuttle to one of Takeoff pointing in the air.
Throughout the show, whether it was Tupac, Notorious B.I.G., Biz Markie or Pop Smoke, performers and emcee Kid Capri paid homage to late hip-hop stars, often by quickly highlighting a taste of their best-known hits. In a show where few awards were given, Capri and BET kept the emphasis on the music.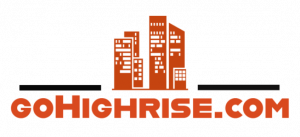 Find & reserve investment properties in
Turkey or Dubai from the comfort of
your home.
Busta Rhymes took home the night's biggest honor, the Lifetime Achievement Award, handed to him by Swizz Beatz. The 12-time Grammy Award nominated rapper, producer, and pioneering hip-hop figure is widely regarded as one of the great MCs, with seven Top 10 Billboard Hot 100 hits to his name.
Diddy, Janet Jackson, Chuck D, Missy Elliot, Pharrell Williams, and Mariah Carey recorded a video tribute to Rhymes.
"Alright, Imma wear it on my sleeve. I do wanna cry," Rhymes started his speech, as his eyes started to water. He talked about his six children, being kicked out from his hip-hop group Leaders of the New School, and learning how to rebuild by going into studios, sharing a cigar with whoever was in the studio, and "quickly whipping up a 16 bar verse. … By default, I pioneered the feature," he said. "A lot of greatness from out people in our culture is by default. Because it's just a magic we have."
An energetic tribute to Rhymes followed — the MC teamed up with Spliff Star for "Ante Up Remix", "Scenario," "Look At Me Now", "I Know What You Want", before a long list of A-listers jumped in: Scar Lip with "This Is New York", Coi Leray with "Players," BIA with "Beach Ball," among them. Halfway through the performance, Rhymes shifted gears to celebrate dancehall alongside Dexta Daps "Shabba Madda Pot," Spice, "So Mi Like It," Skillibeng, "Whap Whap", and CuttyRanks' "A Who Seh Me Dun (Wait Deh Man)."
Throughout the show, old school hip-hop heroes and modern stars mixed it up onstage, performing tracks celebrating rap's most influential cities and innovation. For Miami, Trick Daddy and Trina rocked through "Nann" and Uncle Luke took on "I Wanna Rock (Doo Doo Brown)." For Atlanta, Jeezy ripped through "They Know", T.I. hit "24′s," and Master P did "No Limit Soldiers" into "Make 'Em Say Ugh." And for hip-hop's reggae influence, Jamaica's Doug E. Fresh and Lil 'Vicious did an acapella version of "Freaks," Mad Lion performed "Take It Easy," and PATRA nailed "Romantic Call."
Capri spun some of Tupac's "Hail Marry" to tease a crash course on West Coast rap: Warren G's "Regulate," Yo-Yo's "You Can't Play With My Yo-Yo," Tyga's "Rack City", and E-40′s "Tell Me When To Go."
An ode to trap started with Capri spinning the late Pop Smoke's "Dior", before Chief Keef nailed "Faneto" and Ying Yang Twins did "Wait (The Whisper Song.")
Audience members, danced, sang along (and a few hopped up on stage) while Capri and MC Lyte keep the hostless show moving. It was a mostly hiccup-free show — save for a hitch during Patti LaBelle's performance and the show running nearly four hours — particularly noteworthy for an event scheduled in the midst of the ongoing Hollywood writers' strike.
LaBelle honored the Tina Turner with a performance of the late singer's hit "The Best," telling the audience at one point she couldn't see the words. "I'm trying, y'all!" she said before powering into the chorus.
A masked Lil Uzi Vert opened the show at Los Angeles' Microsoft Theater before it jumped into a quick history lesson. Capri walked the audience through a medley of the earliest days of New York City '80s rap culture featuring The Sugarhill Gang's "Rapper's Delight," MC LYTE's "Cha Cha Cha", D-NICE's "Call ME D-Nice" and Big Daddy Kane's "Raw," into a partial cover of "Just A Friend," an homage to the late great Biz Markie.
"I would not be in this business on the stage tonight if it wasn't for one person," Big Daddy Kane said introducing the song. "Rest in peace." He invited audience members to sing along to the song's infectious chorus.
The coveted best new artist award went to Coco Jones, in a category which featured only female performers.
"For all of my black girls, we do have to fight a little harder to get what we deserve," she said in her acceptance speech. "But don't stop fighting even when it doesn't make sense. And you're not sure how you're going to get out of those circumstances. Keep pushing because we are deserving of great things."
It was followed by a supermarket-themed performance of AP's pick for club song of the summer, Latto's "Put It On Da Floor Again," sans featured artist Cardi B but no less catchy. It ended with a text tribute: "RIP Shawty Lo," a screen read.
Teyana "Spike Tey" Taylor won video director of the year, which was accepted by her mom Nikki Taylor – like a true matriarch, she interrupted the show to videocall her daughter and let her have the moment.
At the end of his acceptance speech, Rhymes urged the hip-hop community to "stop this narrative that we don't love each other," urging veteran musicians and newcomers alike to embrace one another.
It was the perfect mirror for the night: New York rapper Ice Spice ran through abridged versions of "Munch (Feelin' U)," "Princess Diana" and "In Ha Mood"; Glorilla brought "Lick Or Sum" to the BET stage, and Kali powered through her TikTok hit, "Area Codes."
In the audience, generations of hip-hop heavy-hitters cheered.
Copyright 2023 The Associated Press. All rights reserved.
Related Images: