2022-23 Big Ten Distinguished Scholar (PDF)
 
ROSEMONT, Ill. – The Big Ten Conference announced Tuesday that 1,717 students on varsity rosters have earned the Big Ten Distinguished Scholar Award. The list includes students from all 14 institutions plus Johns Hopkins and Notre Dame and 38 different sports who have recorded a minimum grade-point average (GPA) of 3.7 or higher for the previous academic year.
The 2022-23 class of Distinguished Scholar Award recipients includes 364 students who maintained a perfect 4.0 GPA during the previous academic term. This group of honorees is pursuing diverse fields of study with a list of majors that include biology, mechanical engineering, marketing, rehabilitation psychology and finance.
Big Ten Faculty Representatives established the Distinguished Scholar Award in 2008 to supplement the Academic All-Big Ten program. Distinguished Scholar Award recipients must have earned Academic All-Big Ten recognition in the previous academic year, must have been enrolled full time at the institution for the entire previous academic year (two semesters or three quarters) and earned a minimum GPA of 3.70 or better during the previous academic year, excluding any summer grades. The Academic All-Big Ten threshold is a cumulative GPA of 3.0 or higher for a student's academic career.
A complete list of the 2022-23 Big Ten Distinguished Scholar Award recipients is attached as a PDF.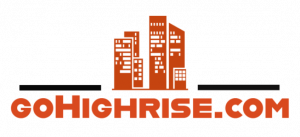 Find & reserve investment properties in
Turkey or Dubai from the comfort of
your home.
Related Images: