The 2023 Billboard Latin Music Awards took place on Thursday night, celebrating Latin music's biggest stars of yesterday and today.
The night's top winner was música Mexicana star Peso Pluma, nabbing eight awards including artist of the year, new; Hot Latin Songs artist of the year, male; and songwriter of the year. Pluma was followed by Bad Bunny, who took home seven awards, including artist of the year and tour of the year.
Both Pluma and Bunny performed at the awards ceremony. The former sung "La Bebe" with Yng Lvcas and "Por Las Noches" with Nicki Nicole. The latter, a medley of his hits and the live premiere of his new single "Un Preview."
Colombian superstar Karol G won five awards, including Top Latin Album of the year for her historic set Mañana Será Bonito, which debuted at No. 1 on the all-genre Billboard 200 chart, becoming the first Spanish-language album by a female artist to do so. Karol also received the special Spirit of Hope Award for her foundation Con Cora, in support of women and girls.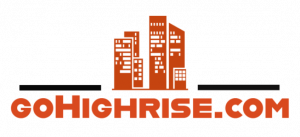 Find & reserve investment properties in
Turkey or Dubai from the comfort of
your home.
"Yesterday, for the first time in my career, I won the award for 'best album of the year,' other awards and a special recognition to my foundation, which impacts more people every day thanks to the support of all of you," she expressed on Instagram. "I feel very happy and grateful. What a great life!!!"
A wave of artists also took center stage to perform, including Feid, Myke Towers, El Alfa, Tini, Grupo Frontera and many more.
And while all of this was televised on Telemundo, Billboard was on the blue carpet and backstage catching the rest of the action. Check out seven things you didn't see on TV below.
What's inside Eladio Carrión's bag?

Image Credit: Rodrigo Varela/Getty Images

On the blue carpet, Eladio Carrion arrived looking sharp in a navy blue suit and Off-White handbag. When asked what was in his bag, he said his phone had "a lot of new music." Carrión then pulled out his cell and teased a very small part of an unreleased track, which is part of his upcoming album, called RKO.

Paris Hilton en Español

Image Credit: Rodrigo Varela/Getty Images

Before stepping onstage to present Karol G with her Spirit of Hope Award, Paris Hilton practiced her speech in Spanish alongside Telemundo host Daniloh Carrera. Moments before the special moment with Karol, Billboard caught up with Paris, where she teased forthcoming Latin music.

Bad Bunny and Peso Pluma's Encounter

Just after his "Un Preview" performance, Bad Bunny was making his way off the stage — still singing a few of the lyrics — when he bumped into Peso Pluma, who was on his way onstage to perform "La Bebe" with Yng Lvcas. The two superstars smiled and hugged and kept on walking. Both Bunny and Peso were the night's top winners.

Karol G's Billboard Surprise

Image Credit: Rodrigo Varela/Getty Images

Colombian superstar Karol G was a big winner on Thursday night, taking home the Spirit of Hope Award, recognizing her Con Cora Foundation, and Top Latin Album of the year for Mañana Será Bonito. In total she took home five awards. But backstage, she was surprised by the Billboard team, who awarded her a special plaque celebrating her global hit "TQG" with Shakira, which peaked at No. 1 on the Billboard Global 200. "I can't say this is 'one more' award because this one is really special," Karol told Billboard's Leila Cobo, who presented her with the honor. "I wasn't expecting this … It's been a special night." 

Eslabon Armado Tease New Album

Image Credit: Rodrigo Varela/Getty Images

Mexican-American group Eslabon Armado were among the top winners of the night, thanks to their runaway hit "Ella Baila Sola" with Peso Pluma, which won Hot Latin Song of the year and Hot Latin Song of the year, vocal event, among other accolades. Backstage, the band, led by singer/songwriter Pedro Tovar, spoke candidly about the song's success and teased that a new album is on the way. "It's a song we didn't know if it would become a hit, but it did. When I wrote the song, I prayed to God. I just wanted it to surpass all the other songs, and he gave me this one. So I always thank God for this song. Shout-out to God." Adding, "We have an album coming at the end of this year. It's a surprise, but we're telling Billboard exclusively. Ten songs total but can't say who's going to be on it." 

Ivy Queen Reacts to her Icon Award

Backstage, Ivy Queen reacted to receiving the special Billboard Icon Award. "Icon is a huge word but I've put the work in," she says. "It's been a long journey of non-stopping and God has blessed me with so much stuff, with work and people who love me. Talent doesn't have an expiration date … it feels huge to receive this award and to be called an icon."

Peso Pluma & Nicki Nicole's PDA

Though they haven't officially confirmed their relationship, Peso and Nicki were spotted backstage holding hands and sharing sweet moments. Both Peso and Nicki shared the stage at the awards show to perform their collaboration "Por Las Noches."
Related Images: