The Billboard Music Awards are returning as a digital awards show with the help of Spotify.
Dick Clark Productions announced that the reimagined show will air on Nov. 19 across Billboard's social media channels and on the awards show's official website. 
Last year's Billboard Music Awards aired on NBC. The show typically airs in May, but this year it has taken the November slot usually reserved for the American Music Awards, also produced by Dick Clark. It's not clear if the AMAs will return; last year's show aired on ABC.
Dick Clark says it is partnering with Spotify to make the event special for fans. According to a press release, "The BBMAs and Spotify have teamed up to identify fans who have consumed the most hours of music over the past year and helped drive their favorite artists to the top spots on the Billboard charts. These fans will receive a 'golden ticket' granting them access to attend a once-in-a-lifetime performance curated by their favorite artists, expressly for the '2023 Billboard Music Awards.'"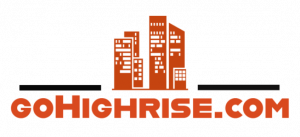 Find & reserve investment properties in
Turkey or Dubai from the comfort of
your home.
Nominees or performers will be announced at a later date, but the show is promising that "performances and award celebrations will take place in global locations, in the midst of sold-out tours, and in custom venues — all with bespoke BBMAs creative."
"We've heard the fans loud and clear, and we're excited to meet them where they are, and everywhere they want to consume music and content," Maddy Mesevage, Dick Clark's senior vice president of marketing, said in a statement. "This year's show is an epic celebration of the fans who propelled their favorite artists to the top of the Billboard charts. To thank them, we are thrilled to work with Spotify and the artists themselves to offer their most loyal fans an experience they'll never forget."