Above, Senators Moore, Rausch, and Fattman
Tri-county Regional Chamber business awards ceremony was held on Tuesday Oct 24, 2023 in Milford.
The following business have been recognized:
George Draper Award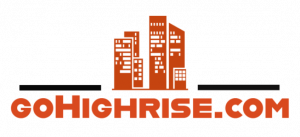 Find & reserve investment properties in
Turkey or Dubai from the comfort of
your home.
Presented to: Edward M. Kennedy Community Health Center
The Extra Mile Award Presented to: Ariane Morais
ADM Cleaning and Maintenance Services
Large Business of Distinction
Presented to: Kevin Lobisser
Lobisser & Ferreira Construction
Small Business of Distinction
Presented to: Viviane Gontijo
Five Star Service Award
Presented to: Ultimate Chimney Sweep
The awards were presented along with citations from senators Ryan Fattman, Rebecca Rausch and Michael O Moore.
Q&A with the senators
The attendees also had a very informative Q& A session with our senators as well. Some of the issues discussed included: migrants, housing, job training, taxes, environmental sustainability, and health insurance.
There were many questions on the migrant issue. All three senators (Becca Rausch, Ryan Fattman, and Michael Moore) mentioned that all the migrants are "legally" in the state. One Franklin resident asked about how these migrants got a legal status and why the work permit takes months if not years to obtain. The explanation was that these migrants have asked for asylum, which often confers legal status, which could potentially be revoked in the future when or if immigration authorities are able to catch up with the enormous backlog of asylum claims. Most do have sponsors but contrary to the intent of the law, few of the sponsors seem willing or able to house the migrants.
So, because of the state's Right to Shelter Law, Massachusetts has the obligation to give them shelter. Ryan Fattman explained that the state pays the hotel costs, often more than the going rate. He said this is having a particular impact on tourist-oriented areas like Sturbridge and Brimfield, where a large portion of the available rooms are locked up, keeping tourists away. Fattman said he had sponsored legislation earlier in the year to alter the Right-to-Shelter law to only apply to current legal residents, but the measure went nowhere on Beacon Hill. When asked about the migrants, Senator Rausch simply said that the migrant issue is a federal issue. Work permits, it was explained take at least six months from the date the permit is applied for.
Vocational Schools
The need for more vocational schools was raised by a questioner from Milford. According to the Senators the combined wait list for vocational slots is about 20,000 students. Mention was made of the plans to replace the Tri-County Voc school in Franklin, though this does not increase student capacity to any great degree.
Stormwater costs
Another questioner asked about Stormwater costs for towns like Franklin (which has sequestered these charges in a separate utility fee). The questioner asked with a recent Supreme Court ruling limiting the EPAs authority over some inland waters, might alter the picture and perhaps reduce regulations and costs. Rausch was not very familiar with the subject but Fattman said he personally knew of one large business parking lot in Milford that had incurred more than a million dollars in costs to comply.
Community Grassroots Organizations
In attendance was also Ann Ragosta, founder of Communities Matter! and board member Dashe Videira. This is a non-profit organization serving our community through programs, presentations, displays and organized group social events including:
Internet, Telephone Scams, Online Bullying Prevention
Probate
Elder Health & Well-being
African Americans History
Citizenship Preparation Exam
Maximum Impact Foundation (MIF)
Also present were MIF board members: Jamie Doucette, Tom Reardon, Vincent Tingley and Tony Gallo. In partnership with the Tri-County Regional Chamber of Commerce, MIF support business owners in a 10-town area including: Bellingham, Franklin, Holliston, Hopkinton, Medway, Mendon, Milford, Millis and Upton.
The Foundation is committed to strengthening local businesses and programs that promote business growth and entrepreneurship and we work towards this goal through helping those who need it obtain scholarships and seed grants, especially those in the trades.
— Reporting courtesy of O.C. 
Related Images: