The 2023 BET Awards' lifetime achievement honor went to Busta Rhymes on Sunday, and the rap icon accepted the award with an emotional speech.
At the end of the ceremony, Busta teared up as he accepted the lifetime achievement award, reflecting on his career and encouraging rappers to stop fighting with one another and focus on putting out great music to cement their legacies.
"So, I'm gonna wear it on my sleeve. I do wanna cry," began the "I Know What You Want" rapper, 51, as he became emotional and wiped tears from his eyes.
He spoke about getting his start in Leaders of the New School and shouted out his six children: "My oldest child was a 3 year old in the 'Woo-Hah!!' video back in '96. He's 30. He's right here. I went on, and I had five more kids after that. So, I got six beautiful children. Five out of the six of them is here, T'ziah, Mariah, Cacie, T'khi, Trillian and the young boss who's home."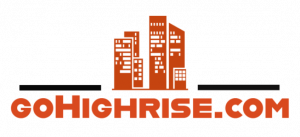 Find & reserve investment properties in
Turkey or Dubai from the comfort of
your home.
The Grammy nominee recalled feeling "scared" when the rap group broke up in 1994 because he "never" wanted to be a solo artist. "I ain't like the responsibility of making a full song. I'm good with the getting to the 16 bars, busting everybody's ass and getting up out of here," said Busta. "So, I got kicked out of the group, and I was scared."
Recalling getting "kicked out" of Leaders of the New School after the group appeared on a remix of A Tribe Called Quest's "Scenario" in 1992 — four years before his debut solo album was released in 1996. In the interim, he hustled to secure guest spots on other artists' songs.
"I knew all of the receptionists that worked at the studios, and I would call them — 'Who's working in there tonight?' And they would tell me, and I would go to this little weed spot," said the Grammy nominee, noting that he'd bring marijuana to recording studios and pretend he was supposed to be there.
"I would act like I was working in those studio rooms the night before and I forgot something in there. 'Y'all, I left my rhyme book. I gotta get something. I gotta look for something. Good to see y'all. Can I come through?'" continued Busta.
He spoke about offering marijuana to the working musicians and quickly writing a rap verse while sitting in the studio: "And when they asked me what was I doing, I said, 'Let me go in the booth and do it.' I ain't telling you my rhyme until you let me in the booth, and I go in the booth and I spit."
The musicians would want his verse on the song, so he'd later return to his professional team and tell them, "'Yo, send that invoice for five grand, send that one for 10 grand, send that one for 15 grand. $30-40,000 a week, I ain't got to split it up with nobody in the group. I liked that. Long story short, by default, I pioneered the feature." That way, he was also able to feed his oldest son.
Next, Busta spoke about approaching other rappers with love and kindness: "I see so many people in here that I've known and I've grown with for a long time, and y'all watched me grow, and I love y'all, and I know y'all love me. But I'm a real giver of love. Sometimes I know I might overwhelm you. I wanna hug you, and I won't let you go. I shake your hand."
After thanking several individuals who've stuck beside him throughout his career, Busta encouraged other rappers to "stop these little petty beefs that we be doing."
"Y'all messing up the bag. Y'all messing up the energy. I don't like when I talk to these dudes that run these streaming platforms and they talking about, 'You know, we turning the consumer off because there's so much little this and little that going on with you rappers.' We're gonna stop that. We're gonna love each other, and we gonna get to this money."
Despite coming from the '90s era of rap music, Busta expressed admiration for "all of my new artists" and shouted out "every new artist that's contributing and doing their job." Specifically, he mentioned Ice Spice, Coi Leray, Kendrick Lamar, J Cole, Wu-Tang and Nas.
"We're gonna stop this narrative like we don't love each other, this divide thing. It's corny. It's tired. It's whack," he said.
The BET Awards aired live from Los Angeles on Sunday, June 25 at 8 p.m. ET/PT on BET.
Related Images: