"Snow in Midsummer," a drama film which premiered in the Venice Days section of the recent Venice film festival, narrowly emerged as the front-runner for the Golden Horse Film Awards.
Nominations for the November awards were announced on Tuesday, with "Snow" gathering recognition in nine categories, including best film. But it was only narrowly ahead of a pair of films with eight nominations each – "Marry My Dead Body" and "Eye of the Storm" – and a further cluster with seven nominations each. These include "Abang Adik," "Old Fox," "Trouble Girl" and "The Pig, the Snake and the Pigeon."
The best picture category includes "Snow," "Dead Body" and "Eye of the Storm" as well as Hong Kong's "Time Still Turns the Pages" and Chinese-Japanese indie film "Stonewalling." Directed and written by husband and wife team of Otsuka Ryuji and Huang Ji, "Stonewalling" is enjoying a career on the international festival circuit, but only picked up four nominations.
There were ripples of surprise in the industry when Taiwan selected LGBT comedy "Marry My Dead Body" as its contender for the Oscars. But the Golden Horse awards selectors appear to love the film's performances and give nominations to the two male leads and to director Cheng Wei-hao.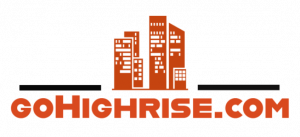 Find & reserve investment properties in
Turkey or Dubai from the comfort of
your home.
The annual awards are generally considered as the most prestigious awards for Chinese-language cinema, though they have become less representative of the full width of the Chinese-language industry. In recent years, Mainland Chinese authorities have advised mainland-produced films against participating at the festival and awards. Some Hong Kong filmmakers have followed suit.
But the de facto mainland ban has coincided with a revival in Taiwanese film and TV, making for an event that still carries weight. Similarly, those films and filmmakers which calculate that that they would not be likely to receive a mainland release feel less need to toe the party line.
Ang Lee, the U.S.-based, Taiwanese director whose works include "The Life of Pi," "Crouching Tiger, Hidden Dragon" and "The Ice Storm," was recently named as president of the jury which will awards the main prizes. Lee won a special jury award at the Golden Horse with his first film in 1991 and subsequently won two best director awards, for "The Wedding Banquet" and "Lust, Caution."
The 60th Golden Horse Film Awards ceremony will be held on Nov. 25 at the Dr. Sun Yat-sen Memorial Hall in Taipei City.
Related Images: