The 43rd annual Tejano Music Awards recently announced that Joe Lopez, a paroled, convicted sex offender and legendary Tejano singer, would receive the prestigious Lifetime Achievement Award. However, this decision has sparked controversy and drawn criticism from Tejano music fans and followers of Jimmy Gonzalez, the late co-founder of Grupo Mazz with Joe Lopez.
In a statement released via social media, the Forever Jimmy G Organization expressed their concerns and urged the Texas Talent Musicians Association, producers of the Tejano Music Awards, to retract the misinformation that was shared in a mass email to their followers and media. According to the organization, the email which contained a biography of Joe Lopez falsely credited Lopez as the recipient of Grammy awards earned by Jimmy Gonzalez Y Grupo Mazz during his solo career from 1999 to 2018. The statement argues that this allows Lopez to "impersonate Jimmy Gonzalez and his career accolades, including that in which it is stated that Joe Lopez is the founder of Grupo Mazz, therefore adopting Jimmy's awards."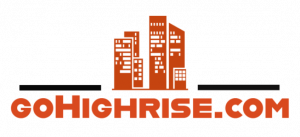 Find & reserve investment properties in
Turkey or Dubai from the comfort of
your home.
The statement asserts that Jimmy Gonzalez successfully continued as Grupo Mazz after Lopez's departure in 1997 to pursue a solo career as Joe Lopez y La Nueva Imagen Mazz. During this time, Jimmy Gonzalez earned Grammys and Latin Grammys for Best Tejano Album from 2001 to 2004, 2009, and 2014. It is also a matter of public record that Jimmy Gonzalez registered the name MAZZ in 2000 and continued to do so until his passing in 2018.
The organization highlights that Lopez was incarcerated from 2006 to 2017 and was not actively nor publicly earning awards during this period. They argue that allowing Lopez to adopt these awards is misleading and diminishes Jimmy Gonzalez's contributions to Tejano music.
The statement calls on the fans of Jimmy Gonzalez, his family, friends, and fellow musical artists to protest these statements and false history with the TTMA. The organization believes that these fraudulent claims are an embarrassment to the TTMA and undermine its years of prestige as an authoritative entity in awarding Tejano musicians' accomplishments.
In light of these concerns, the organization kindly requests a public statement from the TTMA correcting the false information shared. They emphasize that such action is necessary to protect and preserve Jimmy Gonzalez's legacy.
At this time, the TTMA has not responded to the Forever Jimmy G Organization. Given their longevity and credibility in the Tejano industry, it seems the urgency for the TTMA's response is critical at this point. The fans and industry are holding them accountable for distributing inaccurate information, which ultimately is a disservice to not only the industry but also the legacy of Jimmy Gonzalez, Joe Lopez, and Grupo Mazz.
JOHN HENRY MEDINA & LEXIE RODRIGUEZ CONTRIBUTED TO THIS REPORT
Follow Tejano Nation on Facebook, Twitter, and Instagram, and subscribe to our YouTube channel to keep up with everything Tejano. Listen to new Tejano music first with our Spotify playlists and iHeartRadio podcast.
---
The rising stars will perform at the biggest night of Tejano music in San Antonio on October 21.
The Florida-raised, Texas-based singer is a rising star in the Tejano music scene
The Latin Grammy-winning group witll bring their Rockteno sound to Garden City
---
Related Images: