Daryl Joji Maeda, dean and vice provost of undergraduate education, has been selected for the 2023 Chang-Lin Tien Leadership in Education Award by the Asian Pacific Fund. The award celebrates the legacy of Chang-Lin Tien, the first Asian American to head a major U.S. university as chancellor of the University of California, Berkeley, and recognizes Asian/Pacific Islander American educational leaders.
The award comes with a $15,000 grant to establish a scholarship fund for underprivileged Asian American and Pacific Islander students at CU Boulder. Maeda plans to lead a fundraising campaign with CU Boulder's Office of Advancement to increase that amount for a $25,000 endowment.
"I am deeply honored to be recognized with the Chang-Lin Tien Leadership in Education Award from the Asian Pacific Fund," Maeda said. "Chancellor Tien's pathbreaking example shows the power of enhancing institutions by moving toward greater diversity and inclusion, and I strive to continue his legacy by enriching equity for all students, staff and faculty."
Maeda has served as undergraduate dean since July 2021 and is also a professor of ethnic studies, where he teaches classes on social movements, Asian American history and culture, comparative ethnic studies and sports. Prior to his appointment as dean, Maeda served as associate dean for student success in CU Boulder's College of Arts and Sciences. He joined the CU Boulder faculty in 2005.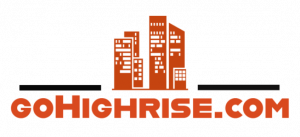 Find & reserve investment properties in
Turkey or Dubai from the comfort of
your home.
Maeda's most recent book, "Like Water: A Cultural History of Bruce Lee" (NYU Press, 2022), explains how the martial artist and actor Lee became a global superstar. Maeda previously published two books on the Asian American movement for social justice in the 1960s and 1970s, "Chains of Babylon: The Rise of Asian America" (University Minnesota Press, 2009) and "Rethinking the Asian American Movement" (Routledge, 2012). 
"This is a well-deserved recognition of one of our most dynamic and compassionate academic leaders who is wholeheartedly committed to the equity and inclusion of everyone in our CU Boulder community," Provost Russell Moore said. "My congratulations to Daryl. He is an inspiration to us all."
Related Images: