One of Raccoon Valley Radio's own is being recognized tonight for his long time coverage of a certain sport.
Doug Rieder is receiving the Dan McCool Media Award from the Iowa Wrestling Coaches and Officials Association and the National Wrestling Hall of Fame. This award is given to someone who supports and promotes the sport of wrestling through the power of the media. McCool was a long time wrestling media specialist and author. Rieder recalls his interaction with McCool.
"I knew Dan McCool a little bit, didn't know him extremely well. But I knew him to be a guy who knew almost everything and almost everybody in the sport of wrestling. And to even be mentioned you know in the same breath with Dan is quite an honor."      
Rieder talks about getting his start in broadcasting wrestling when he worked for a radio station in Atlantic in 1978.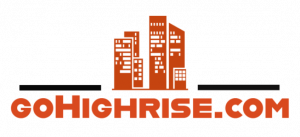 Find & reserve investment properties in
Turkey or Dubai from the comfort of
your home.
"I did Atlantic at Corning in a duel meet. And I remember just begging my bosses at the Atlantic station, bugging them to death, probably, to let me do a wrestling match. And so I did in Corning, Iowa and that's how it started."   
The ceremony takes place tonight at the Des Moines Airport Holiday Inn.
Related Images: