LONDON — Edward Enninful, who is stepping aside as editor in chief of British Vogue next year to become global creative and cultural adviser of Vogue, has been named recipient of the Trailblazer Award at this year's Fashion Awards, the British Fashion Council said Tuesday as it continues to drumroll for the annual fundraising extravaganza, which is due to take place Dec. 4 at the Royal Albert Hall in London.
Caroline Rush, chief executive officer of the BFC and organizer of the Fashion Awards, as well as London Fashion Week, called Enninful "a highly influential figure, with his groundbreaking work and collaborations transcending fashion and profoundly impacting wider culture."
More from WWD
"A fierce campaigner for diversity and inclusion in everything he does, Enninful has shaped a new vision for fashion media through his tenure as editor in chief at British Vogue, not only in the U.K. but globally," she added.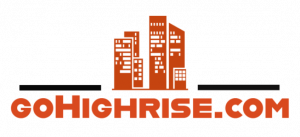 Find & reserve investment properties in
Turkey or Dubai from the comfort of
your home.
The Trailblazer Award was created in 2018 to celebrate leading innovators and creatives in fashion, whose work in the past year has significantly shaped the industry. Kim Jones, artistic director of Dior menswear and artistic director of haute couture, ready-to-wear and fur collections for women at Fendi, took home the honor that year.
Former Gucci creative director Alessandro Michele and former Alexander McQueen creative director Sarah Burton were awarded the recognition in 2021 and 2019, respectively.
Earlier this month Jonathan Anderson, Miuccia Prada and Raf Simons, Daniel Lee at Burberry, Matthieu Blazy of Bottega Veneta, and Burton were revealed to be the nominees for the Designer of the Year award at the Fashion Awards.
This year the event will team with the Copenhagen-based jeweler Pandora to present awards to winners in different categories, as well as recognize leading industry figures such as Valentino Garavani with the Outstanding Achievement Award, Charlotte Tilbury with the Special Recognition Award, and the late Joe Casely-Hayford with a new scholarship and a posthumous special recognition award.
The March 2024 issue of British Vogue will be Enninful's final one as editor in chief. Enninful took over the role in August 2017 and in December 2020 was promoted to European editorial director of Vogue.
In his new Vogue and Condé roles, Enninful will continue to report to Anna Wintour, who is the global chief content officer for Condé Nast, and editor in chief of American Vogue.
In September, Chioma Nnadi was named British Vogue's head of editorial content, taking over responsibilities from Enninful. Nnadi will look after the day-to-day running of the magazine, mirroring the situation at all of Condé Nast's titles which no longer have editor in chiefs.
The fashion publisher saw profits at its international division fall 41 percent in 2022 due to flat ad revenue and a series of extraordinary items, including severance pay for staff, according to accounts filed at Companies House in the U.K.
The division, Condé Nast Holdings Ltd., oversees print, digital and special events. It posted a 4 percent drop in turnover in the period to 254.2 million pounds.
The accounts refer to Condé Nast's business in the U.K., Germany, France, Italy and Spain, where it publishes more than 30 editions of titles including Vogue, Vanity Fair, GQ, Architectural Digest, Wired and Condé Nast Traveller.
The company, which describes itself as "digital first," saw newsstand and subscription sales decline by 21 percent to 42.4 million pounds in the 12-month period, while ad revenues were broadly flat at 211.8 million pounds.
Extraordinary losses in the period totaled 3.1 million pounds compared with 13.1 million pounds in the previous period. They resulted from a number of factors including restructuring costs, which Condé Nast said were mainly due to staff severance pay as the publisher reorganizes its editorial and commercial teams.
Condé Nast Holdings Ltd. is ultimately owned by Advance Publications Inc., which is based in New York.
Best of WWD
Related Images: