SIOUX FALLS, S.D. (Dakota News Now) – There's a stereotype that golf courses are disruptive to the environment they're in and use more than their fair share of water. While that may be true at some courses, according to one international program, Elmwood golf course in Sioux Falls is going above and beyond to fight that stereotype.
Elmwood is one of the latest recipients of the Audubon Cooperative Sanctuary Program for Golf award for their multi-year effort to better manage the over 200 acres out at its course. The push was led by a team at the course with Assistant Course Superintendent Steve Vanderbeek helping lead the efforts.
Vanderbeek was at South Dakota Game, Fish and Parks for over two decades before coming to Elmwood. But the work to get the course up to award standards started well before his time there.
"The previous superintendent, it was an interest of his, a desire of his. He started that by participating in the Monarchs in the Rough program. But he left, and that was as far as he got," Vanderbeek said.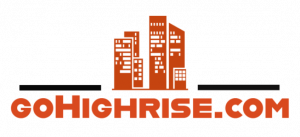 Find & reserve investment properties in
Turkey or Dubai from the comfort of
your home.
Elmwood is the first public course and the second golf course overall in South Dakota to receive the award after Minnehaha Country Club met the standards back in 1999.
The recognition for the course's work covers its efforts in cutting back on water and chemical usage, managing and adding vegetation that promotes animal and insect wildlife, as well as cutting back on the amount of fuel used to mow the course.
Vanderbeek said these efforts need to be monitored as well to prove that they're working on reducing the course's environmental footprint as well.
"There's over 100 criteria that need to be met. Part of the timeline too is that you need to show a history. You need to collect data, and show that you can track progress or monitor conditions, and see a change or that you're watching it and alert to changes," Vanderbeek said.
Sioux Falls Golf Assistant General Manager Cat Clark said the work helps show that the public golf courses in Sioux Falls aren't just used by those looking to score low, but also by wildlife that frequently move in and around the city.
"People might think that we've got all of this land out at the golf course. It's just being used by golfers. But this shows that we're taking more of an active role, and it's for a lot better good than just golfers," Clark said.
The changes to the course to add in native grasses and vegetation, as well as cut back on watering and mowing also save the course money in the long run.
"Chemicals and water, they're all expensive. They're inputs that require a lot of effort, and they lead to other things that need to be addressed when you do that. So using an environmentally friendly approach just makes sense to go that way," Vanderbeek said.
While this process has been going on for some time now, Vanderbeek said it couldn't come at a better time when much of the state is dealing with drought. He said this award shows their commitment to be the best neighbors they can by cutting back on their own water usage. He said the next step in continuing their work is to keep improving conditions out at Elmwood, as well as push to get Sioux Falls' other two public golf courses to award standard as well.
"It kind of shines a spotlight on the golf courses. 'Are they being held to those standards also? Why are they able to do something differently than other people are?'"
Copyright 2023 KSFY. All rights reserved.
Related Images: