Muhammad Ali Sports Humanitarian Award and Billie Jean King Youth Leadership Award to be featured in The 2023 ESPYS
The ninth annual Sports Humanitarian Awards is a celebration of the impact made by athletes, teams and sports industry professionals who are using sports to make a difference in their communities and throughout the world. For the second-straight year, the Sports Humanitarian Awards will combine with The 2023 ESPYS Presented by Capital One for a week of inspirational programming that showcases service, character and achievement in sports. The ESPYS will air live on ABC on July 12 at 8 p.m. ET.
"Sports can be a driver of significant change, healing and advancement in communities across the globe — but it takes teamwork and collaboration to create a true impact," said Kevin Martinez, vice president of ESPN Corporate Citizenship. "Through the Sports Humanitarian Awards, we're proud to recognize those change-makers who are using the collective power of sports to make a difference and there's no bigger stage to do that than the ESPYS."
This year's nominees and honorees/finalists include: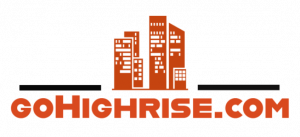 Find & reserve investment properties in
Turkey or Dubai from the comfort of
your home.
Stuart Scott ENSPIRE Award Honoree:

Dr. Richard Lapchick

Muhammad Ali Sports Humanitarian Award finalists:

Jamal Hill (Paralympic Swimmer and UN Ambassador), Jrue Holiday (Milwaukee Bucks) and Lauren Holiday (retired U.S. Women's National Team), and Brad Stuver (Austin FC)

Sports Humanitarian Team of the Year finalists:

Connecticut Sun, Indianapolis Colts, New York Jets, San Antonio Spurs
Billie Jean King Youth Leadership Award: Jordan Adeyemi, Ashley Badis, Rishan Patel
Multiple sports leagues and governing bodies including NBA, NFL, NHL, UFC, USTA, WNBA and WWE are sponsors of the Sports Humanitarian Awards and have nominated athletes and teams who are transforming lives and uplifting communities. The Awards will once again benefit the Stuart Scott Memorial Cancer Research Fund at the V Foundation for Cancer Research.
Below are the award descriptions, as well as details about the nominees and honorees for the 2023 Sports Humanitarian Awards.
Stuart Scott ENSPIRE Award Honoree
In honor of former ESPN commentator Stuart Scott, this award celebrates individuals that have taken risks and used an innovative approach to helping the disadvantaged through the power of sports. The ENSPIRE Award will be featured in the ESPYS Preview Show on July 11.
Richard Lapchick
Dr. Richard Lapchick is a human rights activist, pioneer for racial equality and internationally-recognized expert on sports and social issues. In 1976, Lapchick created the American Coordinating Committee for Equality in Sport in alliance with the anti-Apartheid movement. In 1985, he founded The Institute for Sport and Social Justice to use the power and appeal of sport to positively impact society. In 2022, The Institute facilitated nearly 200 trainings on gender-based violence prevention, leadership, diversity, equity and inclusion, and more, to over 5,000 student-athletes, coaches and their administrators. Lapchick also launched The Institute for Diversity and Ethics in Sport (TIDES) at the University of Central Florida in December 2002, which publishes the critically acclaimed Racial and Gender Report Card, an annual analysis of racial and gender hiring practices for all major sports leagues and the sports media.
Muhammad Ali Sports Humanitarian Award Finalists
The Muhammad Ali Sports Humanitarian Award is given to an athlete whose continuous, demonstrated leadership has created a measured positive impact on their community through sports. The candidate must embrace the core principles that Muhammad Ali embodied so well, including confidence, conviction, dedication, giving and respect. Finalists will be featured in ESPN studio programming and the winner will be announced during The 2023 ESPYS. 
Jamal Hill (Paralympic Swimmer and UN Ambassador)
Members of low-income communities, especially community members of color, drown at an alarming rate that is five times that of the overall population. As a globally recognized drowning prevention advocate, Jamal Hill believes that accessible swim education has the power to transform people's perceptions of themselves, the value of their community, and alleviate cycles of poverty and trauma. Drawing upon his position as an active Team USA athlete, Tokyo 2020 Paralympic Medalist Swimmer and a representative of the United Nations Office of the Envoy on Youth, Hill uses his global platform to galvanize support and conquer the critical issue of drowning through an international movement headed by his Swim Up Hill Foundation. He organizes and leads community events, workshops and seminars across six continents to promote water safety, with a mission of teaching one million people to swim annually worldwide. Hill also has been instrumental in training and mentoring the next generation of swim educators, lifeguards and water safety advocates as an active stakeholder in creating greater aquatics equity.
Jrue Holiday (Milwaukee Bucks) and Lauren Holiday (retired U.S. Women's National Team)
Jrue and Lauren Holiday are committed to uplifting the Black and Brown communities, by supporting Black-owned small businesses and nonprofits, as well as historically Black colleges and universities (HBCUs). Through the JLH Social Impact Fund, the Holidays have given out $3 million in grants to help fund 156 Black and Brown small businesses and nonprofits in Milwaukee, Los Angeles, Indianapolis and New Orleans since 2020. They're also committed to a network of support for their grantees and have provided over 400 coaching hours and technical assistance to their grantees. Throughout the year, the Holidays interact with their grantees by supporting their businesses, and hosting reunion events and conversations for their grantee communities to connect and grow together, ultimately impacting 11,000 Black entrepreneurs.
Brad Stuver (Austin FC)
Brad Stuver has consistently and continually used his platform as Austin FC's starting goalkeeper and a fan favorite to advocate for marginalized people and to provide resources for underserved members of Central Texas communities. Stuver is a foundation board of trustees member for Equality Texas and an ambassador for Athlete Ally, an organization that works to encourage athletes to be outspoken for LGBTQIA+ equality. Stuver also is actively involved with Current Initiatives' The Laundry Project, an initiative which holds events to provide free laundry services and materials to low-income families, leading projects that have served thousands of families. He has also organized multiple clothing drives in partnership with Austin FC supporters groups and local businesses to collect donations. 
Sports Humanitarian Team of the Year Award Finalists
The Sports Humanitarian Team of the Year Award honors a sports club/team that demonstrates how teamwork can create a measurable impact on a community or cause. Finalists will be featured in studio programming, with the winner announced at The 2023 ESPYS.
Connecticut Sun
The Sun's Youth Basketball program focuses on making basketball more accessible to underserved areas throughout Connecticut and New England, ensuring kids have a safe place to play in their neighborhood. In 2021, the Sun launched the Basketball for Free program, hosting clinics in underserved areas in the region, which has impacted more than 700+ participants. The team also is working to make games more accessible to these communities, sponsoring bus trips to Sun home games. Through their Change Can't Wait platform, the Sun are using their platform to support Police Reform, Health Equity, Civic Engagement, and Community Advocacy, while shining a light on minority-owned businesses, providing information on elections and voting rights, hosting vaccination clinics and more.
Indianapolis Colts
One in five American adults will suffer from some form of a mental health disorder in their lifetime. That's why the Colts became the first major sports franchise to launch a sweeping initiative to raise awareness about mental health disorders, remove the stigma associated with mental health, and raise funds to support projects and organizations to improve mental health. That effort, Kicking The Stigma, launched in 2020 and already has financially supported close to 50 organizations in Indiana and beyond. The team has funded anti-stigma training, mental health first aid, a major university institute to study and battle stigma, national PSAs, and efforts to educate fans. The team also has an intentional focus on targeting underserved populations to ensure they have access to important resources and helping train and develop more mental health professionals.
New York Jets
Over 10 years ago, the Jets sought to find ways to provide girls with an equitable opportunity to play football. In 2011, the team helped launch a girls high school flag football league in New York City, in partnership with the Public Schools Athletic League. The league started with approximately 20 schools and has since grown to include over 60 schools throughout all five boroughs. In 2021, the Jets launched their own girls flag football league and eliminated all barriers to entry. After starting with 8 original teams, the league had 110 teams in 2023 and is still growing. To tell the story of these young women playing football, the club releases an award-winning documentary series, #EmpowHER, at the end of each season that chronicles the year — the series itself serves to highlight women in sports. This year alone, the Jets have supported over 4,000 girls throughout New York City, New Jersey, Long Island, Hudson Valley, and the United Kingdom, and the gap that existed between boys and girls in football is beginning to close.
San Antonio Spurs
More than one year has passed since the tragedy at Robb Elementary School in Uvalde, Texas. Since that day, the San Antonio Spurs have wrapped their arms around the Uvalde community and walked alongside them on their complex road to healing. The Spurs formed the Sport for Healing Fund in partnership with the Texas professional sports community, the NBA and individual donors, which invests in trauma and healing-centered care for youth and families using the power of sports. In an effort to create moments for young people to feel joy amidst the pain and loss, last October the Spurs moved their annual Open Practice to Uvalde High School along with a community fair and youth basketball clinics throughout the day. The team also has invested in safe spaces to heal including an elementary school playground and the Center for Comfort and Consults. The Spurs staff has volunteered more than 700 hours in Uvalde to date, distributed more than 1,500 free tickets, donated sports equipment to youth basketball teams and have raised more than $1M in funds committed to uplifting and supporting the community for many years to come.
The Billie Jean King Youth Leadership Award Honorees
The Billie Jean King Youth Leadership Award celebrates and honors young people who are using the power of sport as a catalyst for change and making a positive impact on society. The three honorees will be featured in The 2023 ESPYS.
Jordan Adeyemi
Jordan Adeyemi is a student-athlete and a Special Olympics Youth Ambassador for Georgia, a role which has allowed him to represent and raise awareness around inclusion, and support for those with disabilities. He is helping to break down the stigmas surrounding disabilities and encouraging others to view individuals based on their strengths and talents, rather than their limitations. Adeyemi also has co-founded Shoeless Ones, a nonprofit program that helps to level the playing field by providing athletic shoes to kids in under-served communities, helping athletes overcome limitations and pursue their passions for sport. Recently, Jordan was selected as one of 100 students in the country to attend the Disney Dreamers Academy, a program that recognizes individuals that are making an impact in their communities.
Ashley Badis
A student-athlete at the University of Hawaii, Ashley Badis is one of four plaintiffs in a landmark Title IX lawsuit. During her time competing in swimming and water polo in high school, Badis found that female athletes were treated like second-class citizens compared to male athletes. Badis wanted to stand up not only for the female athletes on her team, but for all girls in the school so they would not experience the same problems she had. Badis has filed a class action Title IX lawsuit with the American Civil Liberties Union of Hawaii, seeking system-wide change and Title IX compliance to end gender discrimination in high school sports. 
Rishan Patel
Richan Patel is the founder and CEO of the sports equity nonprofit, AlleyOop Kids, and its legacy project Lending Lockers. The 16-year-old from California started the Lending Lockers, which installs lockers filled with sports equipment at under-resourced schools. In just 10 months, Lending Lockers have been installed at more than 65 schools, serving over 50,000 youth in his community. Patel has also empowered Locker Captains, who are fellow students that are equally passionate about sports equity and they manage inventory and gear drives for their locker. The project has expanded to assisted living facilities for neurodiverse young adults and he recently partnered with EmpowerHER in India to provide lockers to dozens of all-girls schools.
In addition to the three Billie Jean King Youth Leadership Award honorees, the following young people have been given honorable mentions:
Rumaiz Ahmed

, Jamaica, New York

Onyekachukwu Arah

, Silver Spring, Maryland

Ronny Delgado Zavala

, Bronx, New York

Molly Dreher

, Sacramento, California

Denecia Fernandes

, Inglewood, California

Ana Klenke

, Ballwin, Missouri

Viva Kreis

, Belle Vernon, Pennsylvania

Sandhya Mahesh

, Pearland, Texas

William Munro III

, Gainesville, Florida

Ayanna Shah

, San Diego, California
About ESPN Corporate Citizenship
ESPN believes that, at its very best, sports uplift the human spirit. Its corporate citizenship programs use power of sport to positively address society's needs through strategic community investments, cause marketing programs, collaboration with sports organizations and employee volunteerism, while also utilizing its diverse media assets. For more information go to www.espn.com/citizenship.
Related Images: