Four Connecticut College professors have been honored with 2023 Faculty Awards for excellence in research, teaching and leadership. The 2023 winners are:
Jeff Moher, Associate Professor of Psychology
NANCY BATSON NISBET RASH FACULTY AWARD FOR EXCELLENCE IN RESEARCH
Jeff Moher is the recipient of the 2023 Nancy Batson Nisbet Rash Faculty Research Award, presented annually to a faculty member selected on the basis of outstanding scholarly or artistic accomplishments. The award was established in 1995 in memory of Nancy Rash, the Lucy C. McDannel '22 Professor of Art History at Connecticut College from 1972 to 1995. 
Moher, who joined the Connecticut College faculty in 2017, has made substantial contributions to the field of cognitive neuroscience. He specializes in cognitive psychology, cognitive neuroscience and visual attention, and uses behavioral and neurophysiological methods to understand why distractions occur, when they are likely to arise and what mechanisms humans can harness to avoid them. 
Moher's multidimensional research has been supported by highly competitive grants, including a $357,061 grant from the National Institutes of Health awarded in 2019 and a $223,136 grant from the National Science Foundation awarded in the spring of 2023. Both grants have supported a large number of undergraduate researchers; 12 student researchers who have worked with Moher have attended national conferences to present posters of their work and three are co-authors on a peer-reviewed paper.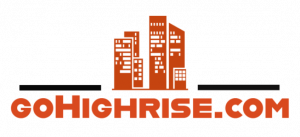 Find & reserve investment properties in
Turkey or Dubai from the comfort of
your home.
"It is not surprising that students are interested in Jeff's research on attention and distraction. These cognitive functions have real-life impacts that students who are working hard in a challenging college curriculum can certainly appreciate," Professor of Psychology and Neuroscience Ruth Grahn wrote in a letter nominating Moher for the Rash Award.
"His strategy of maintaining multiple collaborations with researchers worldwide and mentoring numerous student collaborators here at Conn has enabled him to establish a strong and sustainable research program in our department," she added."What makes this accomplishment even more impressive is that he incorporates this research effort into his service and teaching activities, thus expanding the impact that his research has on students in our department and on our campus."
Nina Martin, Associate Professor of Film Studies
JOHN S. KING FACULTY AWARD FOR EXCELLENCE IN TEACHING
Nina Martin is the winner of the 2023 John S. King Faculty Award for Excellence in Teaching. The award was established to recognize teacher-scholars with high standards of teaching excellence and concern for students. It is named for the beloved professor of German whose warmth and humanity touched all who knew him.
Martin, who joined the Conn faculty in 2007, is described by colleagues as a "dedicated and masterful teacher" who immerses her students in the rigorous study of film "as a way of deconstructing the dominant oppressive ideology of U.S. and world cultures."
Known to her students as "Dr. M.," Martin teaches film courses at all levels, including two courses required of all film studies majors and minors, advanced-level courses, and a ConnCourse she created, "Clones, Cyborgs, and other Posthumans," which examines technology in both film and television as well as how we engage with technology in our daily lives. She also advises as many as 40 film studies majors a year and mentors students completing individual studies and honors theses.
In a letter nominating Martin for the King Award, students from the Film Department Student Advisory Board described Martin's classes as engaging, challenging, inspiring and fun.
"We have great respect for her as a person and the care that she puts into shaping her courses. In all of her courses, regardless of topic or level of difficulty, Dr. M. highlights films that employ an intersectional feminist lens, foregrounding underrepresented subjects and voices, and aiding to break through any biases that may have been harbored by the class," the students wrote.
"Beyond the classroom, Dr. M. encourages students to put theory into practice, using the medium of filmmaking to disrupt oppressive narratives and ideologies. Her critical lens and feedback are invaluable."
Sufia Uddin, Professor of Anthropology and Religion
HELEN B. REGAN FACULTY AWARD FOR EXCELLENCE IN LEADERSHIP
Sufia Uddin is the recipient of the 2023 Helen Brooks Regan Faculty Leadership Award, presented annually to a tenured faculty member whose outstanding service in a leadership role exemplifies the College's commitment to shared governance, democratic process and campus community development. 
Since joining the Conn faculty in 2007, Uddin has worked with colleagues across campus to bring together initiatives in global education and critical race studies to advance equity, inclusion and a deep understanding of structural inequality. She was instrumental in creating the Global Islamic Studies major, the Center for the Critical Study of Race and Ethnicity certificate program, and the Social Difference and Power component of the Connections curriculum, which requires all Conn students to take a course designed to broaden their understanding of systemic forms of inequality.
Uddin has served in numerous leadership positions at Conn, including as a Joy Shechtman Mankoff Center for Teaching & Learning faculty fellow, director of CCSRE, director of the Global Islamic Studies Program, chair of the Religious Studies Department and chair of the Faculty Steering and Conference Committee. She has also served on numerous committees and advisory boards, including the Mellon Working Group that led to the creation of the Walter Commons for Global Study and Engagement.
In her field, Uddin, whose research interests focus on the constructions of the Bengali-Muslim religious community from the colonial to the contemporary period, has served as representative on two committees of the American Academy of Religion, including the committee on the Religion in South Asia; as secretary for the American Institute of Bangladesh Studies; and on the executive board for the Committee on the Study of Religion in India.
"Sufia has shown that she leads on multiple levels, from the classroom to curricular design to program design and even to the design of new physical spaces to make global education more open and accessible to all," Slavic Studies Professor Andrea Lanoux wrote in a letter nominating Uddin for the Regan Award. "Sufia's service to the faculty, the College, her academic field and her local community are an inspiration and a model to all."
Ayako Takamori, Assistant Professor of East Asian Languages and Cultures
HELEN MULVEY FACULTY AWARD FOR FOSTERING STUDENT ACHIEVEMENT
Ayako Takamori is the 2023 winner of the Helen Mulvey Faculty Award, presented to an assistant professor who regularly offers classes that challenge students to work harder than they thought they could and to reach unanticipated levels of academic achievement.
In just four years at Conn, Takamori has made a significant impact on students across campus. She teaches two core East Asian Studies courses, including the gateway course "Beyond the Orient" and a senior seminar, "East Asian Diaspora." She has also developed and taught four new courses—"Introduction to Asian American Studies," "Global Japan," "Media & Popular Culture in Japan" and "Sex & Power in Japan"—most of which are cross-listed with other departments.
Takamori's colleagues credit her with bringing new energy to the East Asian Studies Department, expanding the curriculum and attracting diverse student bodies to East Asian language and culture courses. One colleague wrote, "Students emerge from their classes with Professor Takamori with the tools to think about race, gender, sexuality, media, class, transnationalism, identity, and geography in deeply complex ways. When reviewing student letters, it is clear how many of them have felt pushed, empowered and engaged by her courses."
In just her second year as a member of Conn's faculty, the Student Government Association honored Ayako with the John S. King Award for Excellence in Teaching. One student noted at the time, "To have an impact in her short time at Conn that is large enough to earn this award from the student body is unbelievably impressive."
In a letter nominating Takamori for the Mulvey award, Hana Tanabe '22 said her former adviser embodies the values that guide Connecticut College in its mission to prepare students to be responsible and thoughtful leaders in a global society.
"A professor with a rich, multidisciplinary background, from Asian studies to anthropology to gender and women's studies, Professor Takamori brings to the table a plethora of learning opportunities for students both within and outside of the East Asian Studies Department," Tanabe wrote. "She pushes her students to grapple with important topics, even if those topics might be uncomfortable to confront; in doing so, she calls for students to examine their own positionality and intersectionality, encouraging critical thinking about the implicit biases and assumptions present in both their own culture and cultures across the globe."