Finnish filmmaker Aki Kaurismäki's Fallen Leaves and UK director Jonathan Glazer The Zone Of Interest lead the nominations in the main categories of the 36th European Film Awards which will take place in Berlin on December 9.
The dramas are nominated in all five key categories of Best European Film, Director, Screenwriter as well as Best Actress and Actor. (Click on film titles for Deadline reviews and interviews)
Both films world premiered in Competition at Cannes this year, with The Zone Of Interest winning the Grand Prix and Fallen Leaves clinching the Jury Prize. They are representing the UK and Finland respectively in the Best International Feature Film Oscar race.
French director Justine Triet's Cannes Palme d'Or winner Anatomy Of A Fall follows with four nominations in all the categories except for best actor, while Poland's Agnieszka Holland's Green Border, which won the Venice Special Jury Prize, is next with three nominations.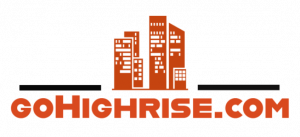 Find & reserve investment properties in
Turkey or Dubai from the comfort of
your home.
Italian director Matteo Garrone's Me Captain, German filmmaker  Ilker Çatak's The Teachers' Lounge and the How To Have Sex, by the UK's Molly Manning Walker clinched two nominations each in different categories.
Other nominations categories unveiled on Tuesday included Best Documentary and Best First Film. Nominees for Best European Documentary include Nicolas Philibert's Berlinale Golden Bear winner On The Adamant and Tunisia director Kaouther Ben Hania's hybrid Cannes prize-winning work Four Daughters, a co-production involving France, Tunisia, Germany and Saudi Arabia (scroll down for full list of nominees).
The European Film Awards ceremony is presented by the European Film Academy and European Film Academy Productions.
The nominations are based on the votes of 4,600 members of the European Film Academy on films included in the annual Academy Selection, made up of 35 to 45 films selected by the European Academy Board and a group of experts.
Awards for the craft categories of Best European Cinematography, Editing, Production Design, Costume Design, Make-up and Hair, Original Score, Sound and Visual Effects are decided by a specialized a jury and selected from the films in core Academy selection 
This year's nomination video announcement features teenage members of the European Film Academy's newly launched European Film Club, a new initiative aimed at nurturing film culture in the 12 to 19-year-old demographic. (scroll down to watch video).

These are the 2023 nominees:
European Film
ANATOMY OF A FALL (ANATOMIE D'UNE CHUTE)
Directed by Justine Triet
produced by Marie-Ange Luciani & David Thion
(France)
FALLEN LEAVES (KUOLLEET LEHDET)
Directed by Aki Kaurismäki
Produced by Aki Kaurismäki, Misha Jaari, Mark Lwoff & Reinhard Brundig
(Finland, Germany)
GREEN BORDER (ZIELONA GRANICA)
 Directed by Agnieszka Holland
 Produced by Marcin Wierzchosławski, Fred Bernstein & Agnieszka Holland
(Poland, France, Czech Republic, Belgium)
ME CAPTAIN (IO CAPITANO)
Directed by Matteo Garrone
Produced by Matteo Garrone, Paolo Del Brocco, Ardavan Safaee & Joseph Rouschop
(Italy, Belgium)
THE ZONE OF INTEREST
Directed by Jonathan Glazer
Produced by James Wilson & Ewa Puszczyńska
(United Kingdom, Poland, USA)
European Documentary
APOLONIA, APOLONIA
Directed by Lea Glob (Denmark, Poland)
FOUR DAUGHTERS (LES FILLES D'OLFA)
Directed by Kaouther Ben Hania (France, Tunisia, Germany, Saudi Arabia)
MOTHERLAND
Directed by Hanna Badziaka & Alexander Mihalkovich (Sweden, Ukraine, Norway)
ON THE ADAMANT (SUR L'ADAMANT)
Directed by Nicolas Philibert (France, Japan)
SMOKE SAUNA SISTERHOOD (SAVVUSANNA SÕSARAD)
Directed by Anna Hints (Estonia, France, Iceland)
European Director
Justine Triet for ANATOMY OF A FALL
Aki Kaurismäki for FALLEN LEAVES
Agnieszka Holland for GREEN BORDER
Matteo Garrone for ME CAPTAIN
Jonathan Glazer for THE ZONE OF INTEREST
European Actress
Sandra Hüller in ANATOMY OF A FALL
Eka Chavleishvili in BLACKBIRD BLACKBIRD BLACKBERRY
Alma Pöysti in FALLEN LEAVES
Mia McKenna-Bruce in HOW TO HAVE SEX
Leonie Benesch in THE TEACHERS' LOUNGE
Sandra Hüller in THE ZONE OF INTEREST
European Actor
Thomas Schubert in AFIRE
Jussi Vatanen in FALLEN LEAVES
Josh O'Connor in LA CHIMERA
Mads Mikkelsen in THE PROMISED LAND
Christian Friedel in THE ZONE OF INTEREST
European Screenwriter
Justine Triet & Arthur Harari for ANATOMY OF A FALL
Aki Kaurismäki for FALLEN LEAVES
Maciej Pisuk, Gabriela Łazarkiewicz-Sieczko & Agnieszka Holland for GREEN BORDER
İlker Çatak & Johannes Duncker for THE TEACHERS' LOUNGE
Jonathan Glazer for THE ZONE OF INTEREST
European Discovery – Prix FIPRESCI
20,000 SPECIES OF BEES (20.000 ESPECIES DE ABEJAS) directed by Estibaliz Urresola Solaguren (Spain)
HOW TO HAVE SEX directed by Molly Manning Walker (United Kingdom, Greece)
LA PALISIADA (ЛЯ ПАЛІСІАДА) directed by Philip Sotnychenko (Ukraine)
SAFE PLACE (SIGURNO MJESTO) directed by Juraj Lerotić (Croatia, Slovenia)
THE QUIET MIGRATION (STILLE LIV) directed by Malene Choi (Denmark)
VINCENT MUST DIE (VINCENT DOIT MOURIR) directed by Stéphan Castang (France)