Bridwell–Rabb, Jimah win Sloan fellowships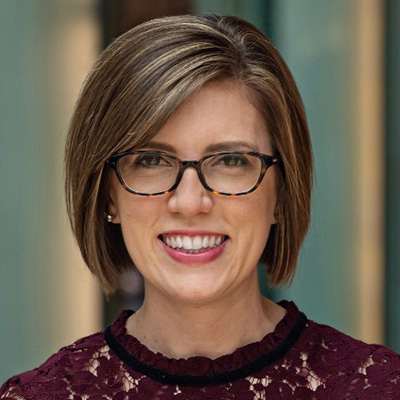 Jennifer Bridwell–Rabb
Two members of the American Society for Biochemistry and Molecular Biology, Jennifer Bridwell–Rabb and John Jimah, are among this year's 125 recipients of Sloan Research Fellowships, which are awarded to early-career tenure-track faculty members in the U.S. and Canada.
Jimah, an assistant professor of molecular biology at Princeton University, studies the molecular mechanism of membrane remodeling in human cells and malaria parasites. His research relies on cryo-electron microscopy and tomography, as well as cell biology, biochemical and biophysical approaches. Jimah earned a Ph.D. in biology and biomedical sciences at Washington University in St. Louis.
Bridwell–Rabb, an assistant professor of chemistry at the University of Michigan, studies how organisms use metalloenzymes to power chemical reactions, with and without molecular oxygen. Specifically, her lab studies how plants modify chlorophyll and bacteriochlorophyll to absorb different colors of light, how enzymes use metallocenters to conduct hydroxylation, and how light affects gene regulation. Bridwell-Rabb earned a Ph.D. in chemistry at Texas A&M University.
The Sloan fellowships recognize distinguished performance and a unique potential to make substantial contributions to a scientist or scholar's field. Fellows receive $75,000 over two years for research-related expenses.  
Matthews wins Rice award
Kathleen Shive Matthews
Kathleen Shive Matthews received a 2023 Gold Medal Award from Rice University. This award, Rice's highest honor, is given to faculty members who demonstrate extraordinary service to the university. The award was presented in May at the Association of Rice Alumni's 2023 Laureates Awards ceremony.
Matthews is a professor of biosciences at Rice. Her research has focused on the structure and function of genetic regulatory proteins such as the lactose repressor in E. coli. Her lab recently published an article showing that the lactose repressor's hinge domain binds independently to DNA.
A fellow of the American Association for the Advancement of Science, Matthews won the American Society for Biochemistry and Molecular Biology William C. Rose Award in 2015 for excellence in research and mentoring young scientists.
Matthews served on the editorial board of the Journal of Biological Chemistry from 1989 to 1994 and as an associate editor from 1994 to 1999. She was on the ASBMB Nominating Committee 1993-1994 and 1996-1997 and the Finance Committee 1997-1999 and 2001-2004.
Garg wins AAAS public engagement award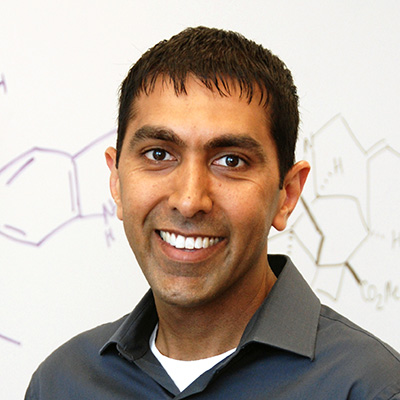 Neil Garg
Neil Garg has been awarded the Bhaumik Award for Public Engagement with Science by the American Association for the Advancement of Science. This award recognizes scientists and engineers who promote meaningful exchanges between science and society via dialog with the public. His public engagement initiatives include a coloring book to teach students of all ages the wonders of organic chemistry. Garg received a monetary prize of $5,000, commemorative plaque and recognition at the AAAS annual meeting.
Garg is a professor of chemistry and biochemistry at the University of California, Los Angeles. His lab focuses on developing synthetic strategies and methods to create bioactive molecules to treat various diseases. Garg and his lab recently published an article describing a new, efficient method for synthesizing lissodendoric acid A, a compound that might be useful for treating Parkinson's disease. He has also published articles about the importance of mentoring and education in science.
In 2019, Garg won the American Society for Biochemistry and Molecular Biology Award for Exemplary Contributions to Education. More recently, he was awarded the Royal Society of Chemistry's Horizon Prize and became a fellow of the American Institute of Chemists.