A filmmaker, Ololade Oludotun, has been named the inaugural winner of the 2023 Native Shorts Creatives Competition for his short film titled, Lost But Found.
Oludotun emerged as the winner of the keenly contest competition based on his film about the challenges faced by girl children across the world, owing to deeply rooted and persistent exclusion from opportunities that create barriers for them.
In the film, a young girl tells her story of navigating through life's difficult journey, carrying heavy household responsibilities that kept her from school, increasing the odds of child marriage and pregnancy.
However, she later discovers her passion for art as a street trader, and through bravery and sheer determination, she overcame the obstacles on her path to success.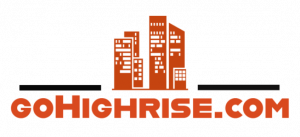 Find & reserve investment properties in
Turkey or Dubai from the comfort of
your home.
The organisers of the award stated that Oludotun's film 'is one that reaches across cultures and generations about gender prejudice and resulting gender discrimination that begin in childhood, and conflict, poverty and other forms of social disadvantage that magnify gender inequality'.
On his part, Oludotun noted that he was encouraged by the award. He said, "I am encouraged. Winning a global award at a time of global crises, when women and young girls everywhere face an immense range of challenges—from the inability to access food, education and employment to the threat of gender-based violence— feels like a tremendous honour and an equally tremendous responsibility to do more advocacy with my films.
"The sooner any nation understands girl children are as important (as male children), and that the lack of women in leadership roles holds back not only women, but all people, the sooner we will be able to advance society as a whole."
With his win, the filmmaker will get a cash prize of £1,500. The first runner-up, Abdoulie Jarju, who is a Gambian, will get $500; while the third prize of $500 was awarded to another Nigerian, Benjamin Olukoya, for his film, The Nightmare.
The short film competition, which is organised by an online platform, iamnativ.com, is open to visual storytellers in Gambia, Ghana, Kenya, Nigeria, Tanzania and Uganda. Oludotun has directed other short films, including, Stupid Finder, which was officially premiered on YouTube in May 2022 by media entrepreneur, Mo Abudu's EbonyLife Creative Academy, and supported by the Lagos State government.
Related Images: