Formula 1, NASCAR, IndyCar, and NHRA all have one driver nominated to win the Best Driver award at this year's ESPYS award show.
Four global motorsports competitors, including one from Formula 1, one from NASCAR, one from IndyCar, and one from NHRA, have been nominated to win the Best Driver award at the ESPYS, the annual sports award show presented by ESPN. Those drivers are Max Verstappen, Kyle Larson, Josef Newgarden, and Brittany Force, respectively.
Verstappen is the two-time reigning world champion. He won an all-time record 25 races in a two-year span from 2021 to 2022, and he set a new single season wins record of 15 in 2022.
He has started the 2023 season with six wins in eight races, moving him into a fifth place tie on the all-time wins list with legendary three-time world champion Ayrton Senna.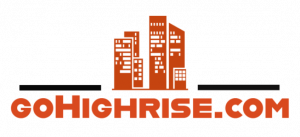 Find & reserve investment properties in
Turkey or Dubai from the comfort of
your home.
Larson did not win last year's Cup Series championship, but his five wins since the start of the Next Gen era last year are tied for the most in the series. He won the 2021 championship with 10 wins, the most in a single season since Jimmie Johnson in 2007, and remains the betting favorite to win the 2023 title.
Two-time IndyCar champion Newgarden did not win last year's championship, but he became the first driver to win more than four races in a season since Simon Pagenaud won five in 2016. He became the first driver to win more than four races in a season without winning the championship since Will Power won six in 2011. But most importantly, he won this year's Indy 500.
Force owns 16 career NHRA wins and set the national record with fastest top fuel run in history at 338.17 miles per hour at the NHRA Midwest Nationals last year. She won the 2022 NHRA TopFuel championship, making her a two-time champion.
The winner is set to be revealed during the ESPYS at 8:00 p.m. ET on Wednesday, July 12.
Of the four drivers nominated for this year's award, only Larson has won it before. He won it last year, meaning he can become the first back-to-back winner since IndyCar's Ryan Hunter-Reay won it in 2013 and 2014.
This marks the second nomination for each of the four drivers. Verstappen was also nominated last year, while Newgarden and Force were nominated in 2018.
Fans can visit vote for the driver they want to see win the award here. ABC is set to broadcast the ESPYS live beginning at 8:00 p.m. ET on Wednesday, July 12, so be sure to start a free trial of FuboTV today!
Published on 06/24/2023 at 10:00 AM
Last updated at 06/24/2023 at 06:56 AM