The Campbell University Office of Annual Giving was awarded the highest honor for its 2022 Campbell Giving Day fundraising video at the CASE Circle of Excellence Awards.
On June 21, the Council for Advancement and Support of Education (CASE), a global nonprofit association that offers services for educational advancement professionals and recognizes their work and successes, announced winners of the Circle of Excellence Awards – the premier accolades for educational advancement.
The "Campbell Giving Day 2022 Flash Campaign" video won "grand gold" in the fundraising category, receiving high praise from judges.
"This video is very straightforward in its approach and the judges really thought it stood out for that reason. It gives practical information about what a giving day is and the various ways to give. Its production is also high quality with clever editing and transitions," the judges' comments read.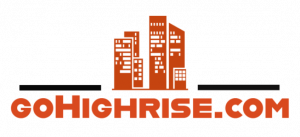 Find & reserve investment properties in
Turkey or Dubai from the comfort of
your home.
The video, produced by JerFilm Productions in partnership with Campbell, highlights the different areas on campus that a gift supports and touches on the multiple ways donors can give. JerFilm Productions is owned and operated by Jeremiah McLamb, a 2006 Campbell graduate.
"Our goal was to target a wide range of supporters, from our older donors who prefer to mail a check to the younger donors who use their phones to donate," Campbell's annual giving office wrote in the nomination application for the award.
"In the video, we toggled back and forth to show a gift being given and then a place on campus it could support. We used this video across multiple communication platforms, and it proved to have the highest response of all the solicitation methods we created for Campbell Giving Day. Our event hit a record-high number of gifts and dollars donated in one day!"
The video was posted to the Campbell website and sent to prospective Campbell donors ahead of last year's Giving Day, Nov. 9, 2022.
Robin Gordon, director of annual giving at Campbell, led the university team responsible for producing the video.
"It is such an honor to be recognized by CASE, and even more so, to have my work showcased next to so many other amazing peer institutions doing great work," Gordon said. "Everything we do in my office is a labor of love with the intention of moving the needle on our mission to support students and higher education. I love what I do, and I am beyond grateful to have CASE backing me and providing such value."
Teams from 583 institutions in nearly 22 countries entered the awards, submitting 4,021 entries, CASE's website states. The awards' 96 categories span all advancement disciplines, from magazines and publications to fundraising campaigns and alumni initiatives, to special events, marketing, leadership, video, and more.  
This year, volunteer judges selected 521 "exemplary" entries for bronze, silver, gold, or grand gold recognition. Winners were recognized for overall quality, innovation, use of resources, and the impact on the institution or its communities, such as alumni, parents, students, faculty, and staff.  
Sarah Swain ('05), associate vice president of foundation relations and alumni engagement at Campbell University, is head of the award-winning department.
"We appreciate CASE recognizing the good work fundraising professionals, like Robin, are doing," Swain said. "Videos like these exemplify the important impact donors and their philanthropy make on organizations such as Campbell. We're grateful to the donors who continue to invest in our students and Campbell's mission of education."
Campbell Giving Day 2023 is set for November 8. Click here to read more about last year's record-setting Giving Day.