The awards keep adding up for Grace Ivey.
The Bartram Trail senior received her latest statewide award Friday, selected as the Gatorade girls soccer player of the year for Florida after leading the Bears to their third Florida High School Athletic Association championship in four years.
Ivey previously received the Florida Dairy Farmers Miss Soccer award, and also earned the Times-Union's All-First Coast player of the year.
She scored 19 goals and 35 assists for the Bears, who finished the season undefeated on the way to a Class 7A championship victory over Boca Raton. For her four-year career at Bartram Trail, she tallied 59 goals and 59 assists.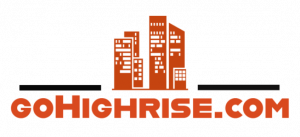 Find & reserve investment properties in
Turkey or Dubai from the comfort of
your home.
Ivey, who also won the Gatorade award last year, is Northeast Florida's first back-to-back Gatorade Player of the Year for girls soccer. Other locals to win the award are midfielder Carson Pickett in 2012, midfielder Chelsea Burns in 2015, midfielder Abbey Newton in 2018, forward Kamy Loustau in 2019 (all from St. Johns Country Day) and Bolles forward Olivia Candelino in 2020.
Bartram Trail finished the 2022-23 season with a 21-0-2 record, outscoring its opponents 102-7 and receiving the No. 1 national ranking from the United Soccer Coaches. Ivey, who signed with Texas A&M, is among five senior Bears to sign with NCAA Division I college soccer programs.
She also now enters contention for the national Gatorade Player of the Year award, to be announced later this month. Only one Jacksonville-area player, Morgan Brian (now Morgan Gautrat) of Frederica Academy in Georgia, has received the national Gatorade award for girls soccer.