FARGO – Greater Grand Forks was well represented at the annual Prairie Business Awards event held in Fargo Thursday, Sept. 28. Between three of the magazine's award contests, Grand Forks and East Grand Forks had 14 award winners who were among those honored at the Radisson Blu.
Honorees from 2022's 40 Under 40, along with the 2023 winners of Top 25 Women in Business and 2023's Leaders & Legacies and their guests enjoyed an evening of socializing and celebrating. Approximately 75 invited guests attended the event.
Prairie Business considers North Dakota, much of South Dakota and western Minnesota as its coverage area.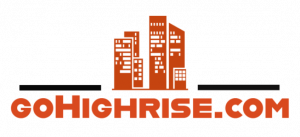 Find & reserve investment properties in
Turkey or Dubai from the comfort of
your home.
Korrie Wenzel, publisher of Prairie Business and the Grand Forks Herald, welcomed the honorees and guests.
"Once again, this was another fun party. It's neat to see everybody socializing and meeting new people," Wenzel said after the event. "Prairie Business does this each year, and we call out names of so many great business leaders and up-and-comers from three states. But it's always really fun when we are able to recognize the successes and talents of people from Greater Grand Forks and our region."
During a speech before handing out the awards, Wenzel said "the people whose names are called today represent so many great businesses from our region. Some – like our Leaders and Legacy Award winners – have already written most of the incredible story of their life and their time as business leaders. Others, like many of our 40-under-40 winners, are just starting on those stories. Meanwhile, Prairie Business is a teller of stories. Perhaps, someday, we'll tell your story."
Phil Gisi, founder and chairman of Edgewood Group of Companies, was one of the recipients of the Leaders & Legacies Award, which is bestowed upon those who have created a lasting impact and legacy in business. The honor was created in 2019 as Prairie Business magazine's most prestigious award and honors executives from around the region who have had successful careers, including leaving a legacy of exemplary leadership.
Gisi, of Grand Forks, is an entrepreneur, real estate developer and innovator. He was out of town on business and unable to attend the celebration.
Jon Bogenreif, president/CEO, Noridian Healthcare Solutions, LLC, Fargo, was one of the honorees for the Leaders and Legacies Award. A group of colleagues and family members attended with Bogenreif to celebrate his achievements. He spoke with emotion when talking about how being successful is due, in part, to having the support of his family, pointing out his wife and his mother among the guests.
Four Greater Grand Forks professionals were honored with Top 25 Women in Business awards, a category that profiles female business leaders who have achieved remarkable success in their business and industry. They were Deanna Carlson Zink, CEO, UND Alumni Association & Foundation; Nan Larson, senior vice president, Frandsen Bank; Heather Strandell, senior director of clinic operations, Altru Health System; and Carrie Wilson, executive vice president, Vaaler Insurance.
"I am full of gratitude for being named as one of Prairie Business' Top 25 Women in Business. What an honor to be alongside 24 impactful, dynamic women in our region. I love what I do. I get to lead a wonderful team for a great mission to support the University of North Dakota and its outstanding students, faculty, staff and alumni," Carlson Zink said.
Eight from Greater Grand Forks were named to Prairie Business' 40 Under 40, which recognizes outstanding business professionals — age 40 and younger — from around the region who have gained notable achievements in their career and community. They were Landon Bahl, partner and director of business development, 322 Hospitality Group; Mallory Berdal, banking operations manager, Alerus; William S. Cromarty, founder/CEO, Kirkwall; Alicia Fadley, architect, Widseth; Christin Fine, director of environment, health and safety, Energy & Environmental Research Center; Jordan Grasser, professional engineer, AE2S; Kathryn Kester, community relations manager, Xcel Energy; and Megan Rupe, marketing team leaders, BeMobile.
"As a transplant to North Dakota, it's an especially large honor to be recognized. The business climate here is so good that you can move here, found a business and be recognized for that is amazing," Cromarty said.
"It was a pleasure to gather alongside all the others recognized at the award ceremony. I enjoyed seeing familiar faces and meeting new people from the region who are leading in their communities," Kester said.
Said Rupe: "It was an honor to be nominated and even more flattering to win a 40-under-40 award. There is so much talent and innovation in the group that won this year it's humbling to be included. For me being part of the group helps keep me motivated to keep seeking out opportunities and connect with like-minded professionals to keep the area at the forefront of business trends."
The awards event included hors d'oeuvres and drinks, and musical entertainment provided by Billy Lurken, a musician from Mitchell, South Dakota. Sponsors of the event were Cornerstone Bank and BeMobile.
Prairie Business is a free monthly business magazine that covers business trends in the Dakotas and Minnesota. To receive a free digital edition each month, go to
grandforksherald.com/prairie-business
and click "subscribe" at the top of the page. Then, scroll down and click "Prairie Business Monthly E-edition." Then, scroll further and enter an email address and click "Sign up for newsletters."
Related Images: