HAVERHILL  — Coastal Windows & Exteriors, a woman-owned exterior remodeling company, recently announced it won a significant award at the Merrimack Valley Chamber of Commerce's (MVCC) Annual Small Business Day Breakfast Forum on June 9 under the "Women in Business" category.
"We feel immensely proud to receive this honor from the MVCC. It is a true testament to the dedication of our team and our ongoing commitment to giving back to our community," Coastal Windows & Exteriors owner Stephanie Vanderbilt said.
The exterior remodeling company is known locally for its "Roof for Heroes" program with the Veterans Northeast Outreach Center. Most recently, CWE donated a free roofing system to Salisbury retired Navy veteran Robert Moreau.
MVCC Executive Director Michael Bevilacqua, praised Coastal Windows & Exteriors on their achievement.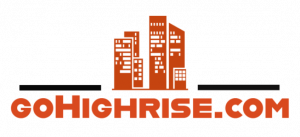 Find & reserve investment properties in
Turkey or Dubai from the comfort of
your home.
"Stephanie Vanderbilt has been selected as our Women in Business Award recipient at our Annual Small Business Day for multiple reasons. The first being that she leads Coastal Windows & Exteriors and continues to grow the company to serve people in the Merrimack Valley and beyond. The second being that she continuously gives back to our community including providing free roofs to some of our veterans. Stephanie is a true leader in the Merrimack Valley," he said. 
Related Images: