Haywire in Plano, a culinary establishment in Texas, has announced that it has earned the esteemed 2023 Distinguished Restaurant of North America (DiRōNA) Award.
Founded in 1990, DiRōNA is an awards program whose mission is to promote the fine dining industry and acknowledge excellence in dining across North America.
According to a release, the DiRōNA Award is considered to be one of the most prestigious accolades in the fine dining industry. Each year, DiRōNA highlights restaurants throughout the United States, Canada, Mexico and the Caribbean that consistently deliver quality dining experiences.
To date, less than 700 restaurants have received the DiRōNA Award, putting Haywire in Plano into some elite company.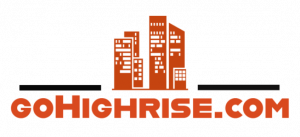 Find & reserve investment properties in
Turkey or Dubai from the comfort of
your home.
"We're absolutely thrilled and honored to receive this prestigious DiRōNA Award," said Judd Fruia, vice president of operations for FB Society. "It's a true testament to the passion and dedication of our amazing team who go above and beyond to create unforgettable dining experiences for our guests."
Haywire was established in Plano back in 2017. The restaurant is known for its unique atmosphere — inspired by the Texas city of Marfa — that is spread out over three floors.
Each floor offers a distinct experience for guests, including a whisky lounge on the first floor, a dining room on the second floor, as well as a rooftop patio.
Among Haywire in Plano's menu offerings are mouth-watering dishes like the Wagyu Tomahawk ribeye, as well as a wide selection of tasty beverages such as handcrafted cocktails or wine.
"The Distinguished Restaurants of North America is delighted to announce the addition of Haywire in Plano to our esteemed list of DiRōNA Awarded restaurants," said Scott Breard chairman of DiRōNA. "Patrons can anticipate an exhilarating menu at Haywire, featuring a range of delectable offerings such as elk tacos, venison chili, and an extensive selection of Texas beef and fish. With its distinctive three floors and impeccable service, Haywire provides an unforgettable dining experience."
For more information on the DiRōNA Award, head over to dirona.com.
Related Images: