The winners of its ninth annual Firecracker Awards were announced by the The Community of Literary Magazines & Presses in a virtual ceremony on June 22nd, and some of the year's most talked-about titles were on the list. Each winner receives a prize of between $1,000 and $2,000.
Roll on to the winners!
For fiction, Brother Alive by Zain Khalid (Grove Atlantic), which recently won the New York Public Library Young Lions Fiction Award and was a finalist in the National Book Critics Circle John Leonard Prize.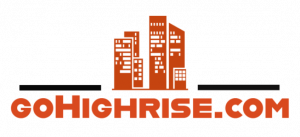 Find & reserve investment properties in
Turkey or Dubai from the comfort of
your home.
For creative nonfiction, Optic Subwoof by Douglas Kearney, (Wave Books). Kearney has been a finalist for the National Book Award, the PEN/Voelcker Award, and the Kingsley Tufts Poetry Award.
For poetry, Customs by Solmaz Sharif (Graywolf Press). Sharif was previously a finalist for the National Book Award for Look.
For magazine or best debut, 128 Lit, a New York City-based magazine founded in 2022.
For magazine slash general excellence, Ecotone. The journal was founded in 2005 at the University of North Carolina Wilmington, on Waccamaw, Catawba, and Cape Fear land.
Judges for the categories included Kristen Arnett, Vauhini Vara, Daisy Hernández, Kemi Alabi, and Alysia Li Ying Sawchyn. For a full list of judges and appraisals, go here.