June 23, 2023
Professional organizations for political science, dance activism, liver transplantation, and more have recently recognized Rochester faculty.
Share your updates
Know of a faculty member receiving an award or honor? Contact us so we can help share the news.
University of Rochester faculty regularly earn regional, national, and international awards and honors for their professional contributions to research, scholarship, education, and community engagement.
As part of an ongoing series, we're spotlighting their accomplishments.
Scott Abramson wins American Political Science Association's outstanding article award
Scott Abramson, an associate professor in the Department of Political Science, has won the Outstanding Article Award in International History and Politics for "Historical Border Changes, State Building, and Contemporary Trust in Europe," published in the American Political Science Review. The prize is given by the International History and Politics Section of the American Political Science Association (APSA).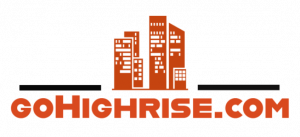 Find & reserve investment properties in
Turkey or Dubai from the comfort of
your home.
The article, coauthored with David Carter '09 (PhD) at Washington University in St. Louis and Luwei Ying at the University of California, Los Angeles, demonstrates that people who live in areas with more frequent historical border changes exhibit lower levels of political and social trust—compared to people from neighboring locales without historical border changes.
The APSA committee members were "uniformly impressed with the way the article assembled and rigorously analyzed an array of historical and contemporary data to make an important theoretical contribution."
Abramson's work intersects at international relations and comparative politics, seeking to understand the causes of political order, the evolution of the international system, and the origins of the institutions that make up the modern territorial state. He's currently working on a series of papers that advance tools for preference elicitation in political science, including a project this summer that investigates voter bias when women run for public office.
---
Roberto Hernandez-Alejandro recognized by ILTS, American Transplant Congress
Roberto Hernandez-Alejandro, a professor of surgery and chief of abdominal transplantation, was honored with the 2023 REAL Advancing in Liver Transplantation Award by the International Liver Transplantation Society (ILTS) for his efforts to expand education in Asia and Latin America. He also has been appointed chair of the Scientific Program for the 2024 American Transplant Congress, to be held in Philadelphia in May.
---
Jeremy Jamieson named a fellow of the Association for Psychological Sciences
Jeremy Jamieson, a professor in the Department of Psychology, has been named a fellow of the Association for Psychological Science (APS). Fellow status is awarded to APS members who have made sustained outstanding contributions to the science of psychology in the areas of research, teaching, service, or application. Jamieson, who joined the University in 2012, heads up Rochester's Social Stress Lab where he studies stress regulation and the effects of stress on decision-making.
He and his colleagues recently developed and successfully tested a 30-minute online training module that teaches teenagers to recognize their stress responses—sweaty palms, a racing heart, for example—as a positive driving force rather than as something to be feared or tamped down. In an earlier, related study, Jamieson showed that college students who were taught to reinterpret their stress response as performance-enhancing were less anxious and generally healthier.
The author of nearly 60 articles and book chapters, Jamieson generally focuses his research on optimizing people's stress responses.
---
Maiken Nedergaard receives the 2023 Anders Jahre Award for research
Maiken Nedergaard, a professor of neurology and co-director of the Center for Translational Neuromedicine, received the Anders Jahre Award from the University of Oslo for her research on astrocytes and the glymphatic system, which "has far-reaching implications both for understanding how the brain normally works and what goes wrong when the brain is affected by disease."
Nedergaard, who joined the University of Rochester in 2003 and is also a faculty member at the University of Copenhagen, first described the glymphatic system in 2012. Her discovery of the system, through which the brain removes the metabolic and other waste products it creates through its normal activity, was honored as one of Science Magazine's ten "Breakthroughs of the Year" in 2013. Since then, she has demonstrated that the glymphatic system clears away protein waste products that are implicated in neurodegenerative diseases and that the failure of this system might cause dementia. She further discovered that the glymphatic system operates primarily while we sleep and removes toxic proteins associated with Alzheimer's disease. These findings fundamentally changed scientists' understanding of the biological purpose of sleep and opened the doors to new potential treatments for neurological disorders.
Nedergaard's recent work examines how certain patterns of neuronal signaling and activity; support cells in the brain called astrocytes; and the smooth muscle cells that control blood flow in the brain all work together to turn the glymphatic system on and off.
---
Missy Pfohl Smith joins New York State DanceForce
Missy Pfohl Smith, director of the undergraduate dance and movement program and the Institute for Performing Arts, was recently named as a member of the New York State DanceForce, a consortium of dance activists committed to increasing the quantity and quality of dance activity throughout New York State. Each volunteer member receives annual funding to create projects that bring dance artists to upstate New York communities in customized residencies.
Pfohl Smith is a choreographer, performer, and collaborative artist who founded and serves as artistic director for BIODANCE, a contemporary repertory company. As a faculty member, she has been instrumental in securing grant funding and bringing guest artists to the University. Under her leadership, the dance and movement program has developed a bachelor's degree in dance (with concentrations in creative expression and performance or in dance studies), a dance minor, and a movement studies minor, as well as new academic clusters and interdisciplinary collaborations across campus.
---
M. Patricia Rivera and Margaret-Ann Carno appointed to leadership roles with the American Thoracic Society
M. Patricia Rivera, a noted lung cancer specialist who serves in many leadership roles at the University of Rochester Medical Center and Wilmot Cancer Institute, is the new president of the American Thoracic Society (ATS) for 2023–24. Rivera is the first Latino woman and the first University faculty member  to lead the large, international organization—the world's leading medical society dedicated to advancing respiratory health.
At ATS, Rivera will be able to collaborate with Margaret-Ann Carno, a professor of clinical nursing with the School of Nursing, who has been elected as chair of the Nursing Assembly for ATS. Carno is a pediatric nurse practitioner for Pediatric Sleep Medicine Services at Golisano Children's Hospital and is one of only a few PhD-prepared nurses to be board-certified by the American Board of Sleep Medicine.
---
Lainie Ross receives honorary doctorate of humanities
Lainie Ross, the chair of health humanities and bioethics, received the honorary degree during the May 12 commencement ceremony at Oakland University in Rochester, Michigan. Ross is internationally recognized for her work in the field.
Ross's core areas of expertise include ethical and policy issues in pediatrics, clinical decision making, death and organ transplantation, genetics/genomics, clinical research ethics, and human subject protections. She has published five books, more than 225 peer-reviewed journal articles and book chapters, and is currently writing a sixth book examining ethical issues related to siblings in health care.
---
Judith Smetana receives Jean Piaget Society award
Judith Smetana, a professor in the Department of Psychology, has been recognized with the Award for Distinguished Contribution to Developmental Science from the Jean Piaget Society.
Established in 1970, the society—named in honor of Swiss developmentalist Piaget—has an international, interdisciplinary membership of scholars, teachers, and researchers who are exploring the nature of the developmental construction of human knowledge.
Smetana, who joined the Rochester faculty in 1979, is an expert in the development of children's moral and social knowledge, teen–parent relationships, and parenting beliefs and practices.
"She taught us that the roots of parent-adolescent conflict inhere not in what parents and teenagers disagree about, but in how they frame the issues," wrote one of Smetana's peer nominators for the award. "By extending this work to diverse populations and reaching similar conclusions, Judi has demonstrated something that is fundamental to the very nature of adolescence."
The author of Adolescents, Families, and Social Development: How Teens Construct Their Worlds (Wiley-Blackwell, 2010) and the coeditor of three editions of the Handbook of Moral Development (Routledge, 2023) and more than 200 articles, Smetana has served as the editor of the academic journal Child Development Perspectives from 2018 to 2023. She is a fellow of both the American Psychological Association (2016) and the Association for Psychological Science (2007).
Category: Featured
Related Images: