The Billboard Music Awards are back Sunday night, this year airing in the November window usually reserved for the American Music Awards.
But while the 2022 edition of the BBMAs aired on NBC, the 2023 Billboard Music Awards won't be televised. Instead, performances and awards celebrations will take place from various locations around the world, including artists' tour stops as well as other custom venues.
Music fans can catch all of the action on the BBMAs and Billboard social channels as well as via BBMAs.watch. The show starts at 8 p.m. ET/5 p.m. PT. Before the performances begin, the BBMAs will present exclusive interviews and behind the scenes content starting at 8 a.m. PT and reveal select winners from 2-5 p.m. PT.
The 2023 BBMAs will feature performances from Morgan Wallen, David Guetta and Bebe Rexha, Karol G, Tate McRae, Stray Kids, NewJeans, Peso Pluma and Mariah Carey, who will deliver the first awards show performance of her holiday hit, "All I Want for Christmas Is You," an "Aspen-inspired," "surprise-filled," the BBMAs teased, spectacle that's creative directed by Debbie Allen.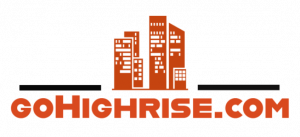 Find & reserve investment properties in
Turkey or Dubai from the comfort of
your home.
Carey, who is currently on her Merry Christmas One and All tour, will also be honored with the Billboard Chart Achievement Award for her chart-topping holiday song.
Wallen, who is up for 16 awards after landing 17 entries as a finalist this year, the most for a male performer, in a tie with SZA for the second most nods of any artist this year, will perform "98 Braves" with an audience featuring members of the 1998 Atlanta MLB team at the Braves' current home of Truist Park in Atlanta.
Rexha and Guetta, who are up for three Billboard Music Awards for their work together with Guetta up for an additional two BBMA prizes, will perform "I'm Good (Blue)" and "One in a Million."
Peso Pluma, who is a first-time finalist for five awards, will deliver a boxing-inspired "Rubicon" performance, complete with an appearance by fan Mike Tyson.
McRae and Stray Kids will make their BBMA debuts, with McRae performing her song "greedy" and Stray Kids delivering two tracks: "S-Class" and "LALALALA."
And NewJeans, also first-time finalists for five awards and making their U.S. awards show debut at the BBMAs, will perform "Super Shy" and "OMG."
In addition to the performers, Ludacris, T.I. and Jermaine Dupri are set to appear during the awards show.
Taylor Swift leads the 2023 BBMA finalists, with nods in 20 categories. Drake, who holds the record for most BBMA wins with 34, is a finalist in 14 categories, while The Weeknd and Zach Bryan are each up for 13 awards, scoring 16 and 14 entries as finalists, respectively. Luke Combs is a 10-time finalist.
Swift, Wallen, SZA, Drake and Combs are all up for top artist.
Swift is the most decorated female BBMAs artist of all time with 29 wins and could surpass Drake as the winningest BBMA artist of all time if she wins five awards this year. And if she wins top artist, she would tie Drake for the most top artist wins with three.
The following artists are first-time finalists in multiple categories and could win their first Billboard Music Award: Bailey Zimmerman, Coi Leray, Fifty Fifty, Fuerza Regida, Grupo Frontera, Jelly Roll, Ice Spice, Metro Boomin, NewJeans, Pluma and Oliver Anthony.
Finalists are determined by year-end performance metrics on the Billboard charts.
See the full list of this year's BBMA finalists here.
The Billboard Music Awards added nine new awards this year, including top Hot 100 songwriter, top Hot 100 producer, top rock duo/group, top global K-pop artist, top K-pop tour, top K-pop album, top global K-pop song, top Afrobeats artist and top Afrobeats song.
The Billboard Music Awards are produced by Dick Clark Productions. DCP is owned by Penske Media Eldridge, a joint venture between Penske Media Corporation and Eldridge that also owns The Hollywood Reporter.
Related Images: