An Indiana Township boy received a rare honor when the Boy Scouts of America's Laurel Highlands Council convened for its annual meeting June 13.
Cameron Aziz, 8, a member of Cub Scouts Pack 381, received the organization's national Meritorious Action Award for saving his 9-month-old brother, Cyrus, from choking in 2021 when he was a 5-year-old Lion Scout.
BSA Advancement Chair Sylvester "Sy" Beozzo said Cameron is the youngest person to receive the award.
According to the BSA, the Meritorious Action Award is bestowed upon "a youth member or adult leader who has performed an act of service of a rare and exceptional character that reflects an uncommon degree of concern for the well-being of others."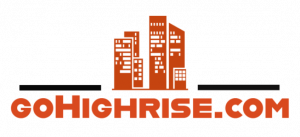 Find & reserve investment properties in
Turkey or Dubai from the comfort of
your home.
The honor has taken almost three years because of the nomination and review process, which must happen on local and federal levels.
Beozzo said when an application is received, BSA leaders consider what was done and make a recommendation with rarity of the act and its benefit to others in mind. They also consider the risk that the nominee took in performing the heroic action.
Minor awards are given out on the local level, such as council certificates issued by the BSA. Beozzo said most awards fall under this category.
More important awards such as the Meritorious Action Award first must be voted on at the local level and then cleared on the federal level before the nominee can receive it.
The committee members at the Laurel Highlands BSA gather once a month to discuss general issues, but it is rare that they review an award such as this.
Beozzo said they receive five or six nominations for the Meritorious Action Award a year, and only one or two are cleared for distribution.
Cameron received an award that had no risk to self, but that exemplified what Beozzo defined as "quick action and ability to evaluate a situation." He added that Cameron was very mature, acting gracefully during both the act of rescuing his younger sibling and the awards ceremony itself.
Cameron's father, Dr. Michael Matean Aziz, expressed deep gratitude for his son.
Aziz, a neonatal physician, also sprang into action just as his eldest son did when the moment called for it.
"I'm very proud of Cameron," he said.
In his nomination statement, Aziz said: "Cameron acted with the composure and skill of a much older person, and I would gladly nominate someone else who had behaved this way, even if they were not my son."
Haley Moreland is a Tribune-Review staff writer. You can contact Haley at [email protected].
Related Images: