Each year, one male and one female student are awarded the honor of receiving the Jike Wong and Molly McGowan Awards, respectively. The awards date back to the 1940s, named after two Coronado High School alumnus who exemplified what it means to be an Islander. "I am truly so honored and humbled to have received this award, knowing its long history in Coronado," said Hill. 
Hill came to Coronado in kindergarten and has attended Coronado schools ever since. "My mom (Laura Hill) works for the school as the CHS art teacher—thus, it made sense for me to go to school in this district," she explained. Throughout her time in Coronado and as an Islander, Hill has spent much of her free time giving back to the community in any way she can. "I have always loved giving back. Through watching people in my life like my older sister and role model Amy Steward, I learned the importance of being not only involved in your community, but giving back to it at a young age." Though she has always felt a sense of responsibility for her community, the COVID-19 pandemic made her realize just how much she longed for that community connection. It was at this time that she became more inspired to involve herself with groups like ASB, Emerald Keepers, and Best Buddies. "I wanted to connect with my classmates and create camaraderie—which I couldn't exactly do in quarantine or in Zoom meetings. When I returned to in-person school, I was all in on making the most of my last couple years of high school," Hill explained. 
Hill's ambition combined with her philanthropic personality led to her involvement in a multitude of different clubs and organizations in her time at CHS. "I have served as the president of the Emerald Keepers club for the past four years of high school, as well as an intern for Emerald Keepers for the past two years. Through this experience, I was able to found and create a community garden alongside Amy Steward, give environmental presentations in elementary school classrooms, and divert over 3,000 pounds of food waste from the landfill," said Hill. And this was only one of the many outlets in which Hill poured her time, effort, and passion.
"I also served as Senior Class President and Junior Class President, which gave me the opportunity to plan events for not only my class, but the entire school. It was so fulfilling to provide my classmates with amazing events and celebrations, after such an untraditional high school experience—I just love seeing my peers happy! I also volunteered with Best Buddies, where I was able to connect with students from many different walks of life, including those with IDDs (intellectual and/or developmental disabilities). It's such an amazing group and I have learned so much from the friendships made during our meetings."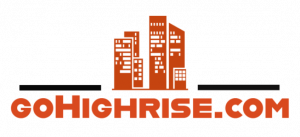 Find & reserve investment properties in
Turkey or Dubai from the comfort of
your home.
Hill humbly noted that she feels like she truly shares this award with every member of her support system, including her friends, family, teachers, and other role models in her life. "Specifically, I would love to thank my mom and CHS art teacher, Laura Hill. I grew up watching her juggle an incredible art program, creating on-campus installations, all while being an amazing mother. She truly is my inspiration for everything I do," started Hill. "I also would love to thank Amy Steward. She is such a strong and incredible human, with such a big heart and passion for the environment. She has given me so many opportunities to expand on my passion for the environment, and I will always be grateful for her guidance." Hill also took this time to shout out her Jike Wong Award-winning counterpart, Saxton Sylvester. "Saxton is such an amazing person. I have known him throughout elementary and middle school, and it has been amazing to watch him grow into the person he is today!" 
As Hill looks toward the future, she is grateful for the time she has spent fostering life-long relationships and garnering immeasurable experiences here in town. Hill will be attending Cal Poly San Luis Obispo in the fall on the pre-physician assistant track. Though she will no longer be living on island, she still plans to help her hometown whenever she can. "The Coronado community will always hold such an important place in my heart, although I am moving away to college, I truly wish to stay involved in this community that has taught me so much." 
To Hill, much like Molly McGowan herself, the true measure of being an Islander goes far beyond the classroom. 
"To me, being an Islander means not only having a strong sense of community and spirit, but also giving back to and fostering this togetherness and camaraderie," she explained. "I will always be so grateful for Coronado, it has really shown me the importance of community—which I wish to carry on into every aspect of my life."
Congratulations to the well-deserved Class of 2023 Molly McGowan Award winner, Jesse Hill. No matter where her future takes her, it is safe to say that she will continue to make her fellow-Islanders and the community of Coronado proud.
VOL. 113, NO. 25 – June 21, 2023