On Oct. 22, the Grand Ole Opry House in Nashville hosted a revered music award ceremony for the independent music industry, the 9th annual Josie Music Awards (JMAs).
The JMAs are the largest independent music award show in the world, and they are privately owned by mother-daughter duo Josie Passantino-Boone and Tinamarie Passantino. The two started the awards show in 2015 after seeing a need for independent music artists, songwriters and business professionals to come together to celebrate their work and accomplishments.
Each year, the award show brings thousands of attendees to Music City. The all-genre music ceremony awarded a whopping 134 awards, celebrating all kinds of independent musicians.
Here are the highlights from the 2023 awards show: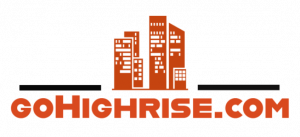 Find & reserve investment properties in
Turkey or Dubai from the comfort of
your home.
Deborah Allen received the Lifetime Career Achievement award and performed song "Baby I Lied" for its 40th Anniversary Celebration. 
Bobby Mackey was inducted into the Josie Music Award's Independent Country Music Hall of Fame.
Jimmy Wayne received the Humanitarian of the Year Award for his work advocating for children in the foster care system. 
Award presenters from the evening included: Mr. Talkbox, William Lee Golden , Cledus T. Judd, Dallas Wayne (on Sirius XM), Jimmy Wayne, Jimmy Bowen, Mary Sarah, Tim and Roxane Atwood, Sammy Sadler, Leon Everette and Clarence Jey.
Full winners are listed below.
2023 Josie Music Award Winners
Humanitarian of the Year – Jimmy Wayne
Lifetime Career Achievement – Deborah Allen
Inductee to The Independent Country Music Hall of Fame – Bobby Mackey
Male Rising Star – Brad Morgan
Female Rising Star – Jenna Jane
World Artist of the Year – Prana Kishore
Artist of the Year Folk/Americana/Roots – Christina Gaudet
Artist of the Year Multi-Genre (Male) – Taylor Hernly
Artist of the Year Multi-Genre (Female) – Abbie Thomas
Artist of the Year R&B/Soul – Charm
Artist of the Year Southern Rock/Country Rock – Madison Galloway
Artist of the Year Gospel/Christian/Inspirational- Leah Oduro-Kwarten
Artist of the Year Outlaw – Michael Austin
Artist of the Year Jazz/Blues – Travis Bowlin
Artist of the Year Pop – Grayson
Artist of the Year Rock – Ronda Ray
Artist of the Year Instrumental – Hyram Posey
Artist of the Year Traditional Country (Male) – Webb Dalton
Artist of the Year Traditional Country (Female) – Lee Newton
Artist of the Year Modern Country (Male) – Danny Kensy
Artist of the Year Modern Country (Female) – Michelle Robinson
Artist of the Year Under 18 – Cara Bishop
Duo of the Year (Country) – Malpass Brothers
Duo of the Year – Stace & Cassie
Duo/Group of the Year Gospel/Christian/Inspirational – Donna & Ben The Journeys
Rock Group of the Year – The Almas
Group of the Year (Multi-Genre) – William Lee Golden & The Goldens
Group of the Year Country Rock/Southern Rock – The Jess Zimmerman Band
Group of the Year (Bluegrass) – My Brother's Keeper
Group of the Year (Country) – Southpaw
Vocalist of the Year Country Rap – 6B.Low
Vocalist of the Year (Junior) – Blair Kudelka
Vocalist of the Year Young Adult – Cormac Thompson
Vocalist of the Year (Pop) – Katie Belle
Vocalist of the Year (Rock) – Keely Brennan
Vocalist of the Year (Jazz/Blues) – Stephanie Adlington
Vocalist of the Year (R&B/Soul) – Cerissa McQueen
Vocalist of the Year Bluegrass – Chase Bush
Vocalist of the Year Country Rock/Southern Rock – Ethan Vincil
Vocalist of the Year JMA Alum (Multi-Genre) – Taylor Hughes
Vocalist of the Year Multi-Genre – Danni Stefanetti
Vocalist of the Year Country (Female) – Sam Roark
Vocalist of the Year (Country) JMA Alum (Male) – Jackson Snelling
Vocalist of the Year (Male) Country – Aaron LaCombe
Vocalist of the Year Folk/Americana/Roots – Jayna Jennings
Vocalist of the Year Outlaw – Darrell Davis
Vocalist of the Year Gospel/Christian/Inspirational – Reviving Dayvid
Vocalist of the Year (Male) Traditional Country – Jackson Truluck
Vocalist of the Year (Female) Traditional Country – Tina Patterson-White
Vocalist of the Year (Male) Modern Country (JMA Alum) – Adam Calvert
Vocalist of the Year (Male) Modern Country – Brandon Lorenzo
Vocalist of the Year (Female) Modern Country (JMA Alum) – Macy Tabor
Vocalist of the Year (Female) Modern Country – Tiffany Haseker
8Th Annual JMA Best Performance – Lacy J. Dalton
Tribute Artist of the Year – Lisa McClowry, Cher Tribute
Tribute Band of the Year – Ocean's Rat Pack, The Rat Pack Tribute
Stage Entertainment of the Year – The Chicago Hitmen
Photographer of the Year – Luciano J. Bilotti Photography
Concert Series of the Year – On Fire Concerts
Video Production of the Year – Samuel Womer Torrent Cinemas
Music Business/Organization – The Song Shack
Venue of the Year – The Coyote Store
Media Company/Show of the Year – H.D. Ainsworth Morning Show
PR/Promotion Company of the Year – Wayne PR
Management Company of the Year – Three13 Management
Personal Artist Management – Cheryl Barkhouse Katav'allo Entertainment
Record Label of the Year – MTS Records
Music Producer of the Year – Julian Sundby
Musician of the Year Guitar – Jonathan Goodwin
Musician of the Year Piano/Keys – Rusty Golden
Musician of the Year – Asta Flute
Entertainer of the Year Male – Nate Venturelli
Entertainer of the Year Female – Tobi Lee
Entertainer of the Year Duo/Group – Malpass Brothers
Best Performance in a Music Video – Male Barney "Fife" Woods Cruising Through A Small Town
Best Performance in a Music Video Female – NuNu Thurman, Toxic Love
Social Impact Video of the Year – MOH Blackbird Anthem
Social Impact Song of the Year – Spread Hope Send Love Around the World, Amy McAllister Suicide Prevention & Awareness
Songwriter of the Year – Corey Lee Barker
Songwriter of the Year Personal Portfolio (Male) – John Dennie
Songwriter of the Year Personal Portfolio (Female) – Hailey Newman
Song of the Year Southern Rock/Country Rock- Blowin' Smoke Meg Williams
Song of the Year Folk/Americana – 10:43, Jayna Jennings
Song of the Year Outlaw – Something To Say, Trace Thompson
Song of the Year R&B/Soul – Love Triangle, Alyssa Ruffin
Song of the Year Instrumental – Angels On Steroids, Andrew Chervak
Song of the Year Pop (Single Songwriter) – I Like Rain, Irene Michaels
Song of the Year Country – It's All Part of Being Southern, Caleb Kelley
Song of the Year Traditional Country – You Could Have Had Me When I Cared, Jake Blocker
Song of the Year Gospel/Christian/Inspirational – Revival, Ben Myers
Song of the Year Multi-Genre – Beautiful Drug, Tiffaney Nesbeth
Song of the Year (Rock) – Long Hard Rain, Cory M. Coons
Modern Country Song of the Year – Not In This Heartbreak, Morgan White
Modern Country Song of the Year – Falling In Love With You, Chad Bushnell
Song of the Year (Jazz/Blues) – Ride That Lightning, Skylar Rogers, Songwriters: Skylar Rogers, Terry Wilson
Song of the Year Pop – Talk Rags and Riches
Country Song of the Year Country – By Birthright, Hollis Dorian, Songwriters: Hollis Dorian, Wes Protich
Song of the Year Country Duo/Group – A Different Kind of Rush, Sugar and Spice, Songwriters: Shelly Dubois, Danita Lynn
Song of the Year Traditional Country – Flowers, Grace Scott, Songwriters: Grace Scott, Wes Scott
Song of the Year (Rock) – Living Waters, Rusty Shipp, Songwriters: Rusty T. Shipp, AJ Newton
Modern Country Song of the Year – Worth A Shot, Trey Calloway, Songwriters: Trey Calloway, Aaron Pax Taylor
Song of the Year Bluegrass – Everyday Thing, The Goodwin Brothers Songwriters: Thomas Paden, Dwight Liles
Holiday Song of the Year – It's Christmas Time Again, Andrew Frelick & Amanda Riley, Songwriter: Debbie Teal-Frelick
Song of the Year Gospel/Christian/Inspirational – The Gospel Truth, Billy Walker, Songwriters: Jason Cox, Kenna Turner West
Song of the Year (Multi-Genre) – Better With You, Kamber Cain, Songwriters: Kamber Cain, Rich McCreedy, Kimberly Smoak
Song of the Year Modern Country Duo/Group – Your Name, Southpaw, Songwriters: Christine Radlmann,  Colin McConnell, Sean Garnhart
Modern Country Song of the Year – A Lie I Can Live With, Ryan Keown, Songwriters: Ryan Griffin, Steve Pasch, Clay Mills
Holiday Song of the Year- Who Let The Jolly In, Kezia Alford, Corey Lee Barker Claudette King, Justine Blazer
EP of the Year (Female) – Impressions, Carrie Brockwell
EP of the Year (Male) – An Adoption Story. One Journey. Three Glorious Miracles, Kitt Wakeley
EP of the Year Duo/Group – Rolling Black Clouds, Midwest Thick
Album of the Year Instrumental – Chasing Horizons, Russ Hewitt
Album of the Year (Blues) – Girl Singing the Blues, Justine Blazer
Album of the Year Modern Country – Back To My Roots, Jake Bradley
Album of the Year Multi-Genre – Sincerely June, June Shelton
Album of the Year Country – Someone Like You, Lia Caton
Album of the Year (Rock) – Loud & Proud, Clydeton Road
Album of the Year Gospel/Christian/Inspirational- If These Boots Could Talk, Kathryn Shipley
Album of the Year Folk/Americana – After All That We've Been Through, Medd & Shaw
Album of the Year Outlaw/Country Rock- Outlaw Mountain Music, Kentucky Music Mafia
Live Performance Video Production – Overtones Live
Music Video of the Year (Male) – Me and The Bottle Landon Heights (JMA Alum) Director: Trevor Lamb
Music Video of the Year (Female) – Firecracker Taylor Sanders (JMA Alum) Director:  T-Ran Gilbert
Music Video of the Year (Female) – Dandelion April Provost Director: Matthew Garvin
Music Video of the Year Duo/Group – Man I Miss It, Mark McKinney & Co. Director: Garrett Barefoot
Music Video of the Year (Male) – Speed of Sound, Joe Satriani & Brian Tarquin Director 3Dave
Vocal Event of the Year – Angel Without Wings, Jimmy Parker & Rita Faye Tanner
Fan's Choice (Male) – Andy Davis
Fan's Choice (Female) – Auti
Fan's Choice Under 18 – Jadyn Rylee
Fan's Choice Duo/Group – Kindred
Related Images: