KANSAS CITY, Mo. – United Soccer Coaches has announced the selection of the late Grant Wahl, prominent soccer journalist, as the fourth recipient of the Clay Berling Media Career of Excellence Award.
The award was established in 2020 to provide an opportunity for the association to recognize a media professional for a distinguished career covering the events and issues of soccer in the United States. It is named for Clay Berling, the founder and publisher of Soccer America. Berling is the only media member to have been named a recipient of United Soccer Coaches' prestigious Honor Award in 1996.
"It is an honor for United Soccer Coaches to present the Media Career of Excellence Award to Grant Wahl, who over the last quarter century was one of the most distinguished journalists to cover our beautiful game," said Dr. David Carr, United Soccer Coaches President. "He wrote on all aspects of soccer and documented the growth of the game in the United States and globally."
Wahl began his journalism career as an intern with the Miami Herald in 1996. Following his internship, his illustrious career blossomed as a distinguished contributor for Sports Illustrated (1996-2021), Fox Sports (2012-19), SiriusXM FC (2013-16), and CBS Sports (2021-22). In his decades of sports reporting, Wahl covered eight men's World Cups, five women's World Cups, and six Olympics.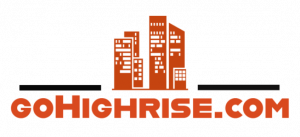 Find & reserve investment properties in
Turkey or Dubai from the comfort of
your home.
In addition to covering the highest levels of international soccer, Wahl was the best-selling author of two books: The Beckham Experiment (2009) and Masters of Modern Soccer (2018). Since his untimely death on Dec. 9, 2022, while covering the 2022 FIFA Men's World Cup in Qatar, he was posthumously honored by the National Soccer Hall of Fame as the recipient of the 2023 Colin Jose Media Award and was named the Kansas City Sports Commission's Spire Community Champion (2023).
Highly regarded in the United Soccer Coaches family, Wahl was a frequent attendee at past conventions. In 2011, he presented the Honorary All-America Award in recognition of Joe Gaetjens at the All-America Ceremony in Baltimore, Md., and was among the presenters at the 2018 United Soccer Coaches Convention in Philadelphia, Pa.
Wahl grew up in Mission, Kan., where he was a graduate of Shawnee Mission East High School. He then attended Princeton University before beginning his journalism career. He is survived by his wife Dr. Celine Gounder and his brother Eric Wahl.
Wahl will be honored on Friday, January 12, 2024, during the United Soccer Coaches annual Awards Banquet in conjunction with its 84th annual convention, January 10-14, 2024, in Anaheim, Calif.
Related Images: