As a journalist, I'm obligated to give you the headline news: a Kansas teenager is acting in a Broadway production that earned the Tony Award for Best Play. 
I'm also obligated (and delighted) to tell you that, along with so many in the KC metro, I am a raving fan of this Kansas kid, Drew Squire.
Drew is a 14-year-old from Leawood whom I've known since he was 3 years old. Drew's family, in many ways, has been the mirror of our family: our sons and daughters are the same ages; Drew's dad and I both work in photojournalism; our wives are close friends.
What our family can't match? A billboard-sized publicity photo of Drew and his cast blanketing the façade of a Broadway theater in New York City.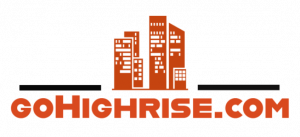 Find & reserve investment properties in
Turkey or Dubai from the comfort of
your home.
Since August, Drew has been on Broadway rehearsing and celebrating "Leopoldstadt," an at-first airy but then wrenching generational drama about a Jewish family in Austria by the legendary playwright Tom Stoppard. The production earned the 2023 Tony Award for Best Play this month, along with three other Tony Awards.
"It's amazing to be nominated," Squire said during an interview Tuesday before a performance. "You're putting in eight shows a week, six days a week, for months. To get recognized for doing that, it's amazing. It's an honor to see the hard work pay off by getting recognized and winning."
Awaiting news of whether their Tony nomination would transform into a Tony win, the cast gathered at a New York City restaurant reserved for the cast and their plus-one guests. Drew brought his mom, Mindi. The announcement of Best Play was the fourth to the last in the Tony program, leaving Drew and his fellow actors waiting.
"When the play finally was getting announced, they showed all the clips from the show and it was cool seeing myself," Squire said.
Then, the news came that they had won.
"We were jumping up and down and yelling and screaming," Squire said. "Oh, yeah, I started crying. I was so pumped, and I know a couple of other people started crying too, because it was such a surreal moment."
His voice was "kind of squeaky for the next few days" after he joined his cast in celebration.
Squire normally sits on his family's living room couch in Leawood to enjoy the broadcast of the Tonys.
"I look forward to watching the Tonys every single year at home," he said. "But then to think I'm in a show that could potentially win Best Play, and then ended up winning Best Play . . . it just felt like I was dreaming that night. It was such a surreal moment."
Another landmark day will come July 2, with the final performance (likely to be No. 313) at the Longacre Theatre.
Soon after that, Squire will return home to Kansas. He will trade online school for the high school hallways of Blue Valley North High School. He will trade a Broadway production for a return to community theater. And he will trade a walk past Central Park on his way to work for driver's ed lessons.
"If you mess up on stage, there's always next time, but not so sure about driving," Squire said.
After hundreds of performances, Squire still got theater jitters, especially during awards season, when he knew Tony voters were likely in the audience.
The scene that made him most nervous? Squire sings a blessing as much of the ensemble cast gathers for Seder. As a teenage boy, Squire worries his voice will crack at each performance.
"I definitely get butterflies, like, when I'm off stage," Squire said. "I'm nervous that, 'Oh, this could go wrong. What if this goes wrong? Oh, this went wrong last night. I hope it doesn't go wrong this night.' It's kind of a mental game. But I'm always really nervous when I go on for that especially."
By telling the story of a Jewish family nearly extinguished by the Holocaust, "Leopoldstadt" emotionally affected both the cast and audiences. Many of the cast members, including Squire, are Jewish themselves.
"Being Jewish, I relate to it," Squire said. "This story needs to be told.  I hope every person that comes out of it is moved by it. I feel so honored to be able to tell that story that moves people to tears."
After many shows, the sidewalk on 48th Street in front of the theater collects couples and family members embracing and crying. At curtain calls, Squire would often hear sobbing from the front row of the theater.
"During bows, we can see into the audience," Squire said. "I can see the first couple of rows and there's always a couple people that are crying. And sometimes, at the very end after the whole show ends, we all can hear someone sobbing in the moments of silence right after before the curtain comes down.
"It's always really heartbreaking to hear that. But also touching that we moved someone that much that they would be sobbing that much."
Years ago, Squire's first lessons with acting came with their own kind of tears. Squire was often sad to leave his parents when he was dropped off at show choir.
"Every time I went I would cry. I didn't want to be without them. So I would cry," Squire said. "But I've come a long way since."
Over years, the people at Stage Right, the KC Rep and the New Theatre became as comfortable as family.
"Doing the shows every summer, and (doing shows) in the show choir, I've come up with some of my best friends, and they've helped me with some of my skills, and they've always supported me," Squire said. "That's where I felt like I truly belonged: doing theater."
Joining the cast of a Broadway play from the distance of Kansas started in April 2022 with an open call for "Leopoldstadt" cast members through video submissions.  At the end of the month, Squire traveled to New York City with his dad to audition in person.
He received news last May that he would join the cast as an understudy for the two roles of "Pauli/Young Nathan," described as "Male, 13-16 . . . must sing Hebrew well." Having just completed his bar mitzvah, Squire fit the role well.
His understudy position for both roles grew to a regular cast position for one of the roles — Pauli — during rehearsals in August.
The opportunity to work and live in New York City also provided Squire with access to watch other Broadway shows, a treat for a young actor.
"I like created a spreadsheet of all the shows and the dates I could go to this show," Squire said. "And then I said my parents, "Hey, can we go to this show this day, this show this day and this show this day?' So I've gotten to see a lot of the shows, and they're all amazing. Everybody that's on Broadway is amazing."
In May, when I saw Squire's show for the first time, there was a bizarre disconnect: the kid from down the street in Kansas was on a Broadway stage, then greeting friends outside the theatre and confidently striding down the streets around Times Square.
With less than two weeks of performances remaining, Squire reminisces about how he felt before "Leopoldstadt" brought him to New York City.
"I had always dreamed of it," he said. "And I can't believe it happened so soon."
Eric Thomas directs the Kansas Scholastic Press Association and teaches visual journalism and photojournalism at the University of Kansas. Through its opinion section, Kansas Reflector works to amplify the voices of people who are affected by public policies or excluded from public debate. Find information, including how to submit your own commentary, here.
Related Images: