With an audience chanting "bichota, bichota," Karol G received the Spirit of Hope honor at the 2023 Billboard Latin Music Awards in recognition of her philanthropic work with the Con Cora Foundation.
Wearing a sparkling white dress with fringes, the Colombian superstar took the stage to receive the trophy from Camilo Carrera and Paris Hilton. "This is probably one of the most special awards I've ever received in my entire career," she said.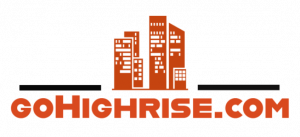 Find & reserve investment properties in
Turkey or Dubai from the comfort of
your home.
Regarding the work of the foundation, she proudly stated that it is "made up of women and we work for women." And she added: "They are empowered super-cool women."
"One of the reasons why it is nice and special to participate in these movements is that it gives us the possibility of receiving help from companies that seek us out around the world to support great projects of which you are also a part, because what we do in tickets, in record sales, we also direct it to the foundation," she told her fans.
The star concluded her speech by giving the award to Valentina Bueno, whom he took with her by the hand to the stage. "Today I have this award here, but I want to give it to (Bueno).. the director of the foundation. She more than anyone makes this foundation a reality."
The Spirit of Hope Award, inspired by the legendary Selena and created more than two decades ago, recognizes the philanthropic work of artists.
Con Cora promotes the empowerment of women in vulnerable situations such as mothers who are heads of households, women deprived of their liberty, or those with low resources, among others. The foundation fosters this empowerment through social, economic, artistic, psychological, and spiritual support.
"It often crosses my mind, especially when I'm on the plane, that I have a lot of time to think, 'God, I know you are making me big for a reason. It is impossible for a person to receive so many blessings simply to fill themselves with success or fill their pockets with money. Please give me the wisdom to understand what this beyond is that I need to do. I feel that there is my mission, through CON CORA" the Colombian expressed to Billboard upon learning that she would receive the recognition.
The 2023 Billboard Latin Music Awards aired live from the Watsco Center in Coral Gables, FL, on Telemundo.
Related Images: