LEONARDTOWN, Md. – Through shining peer recommendations and a Review Committee from St. Mary's County Arts Council, two outstanding local art teachers have been selected for the Kay Daugherty Arts Educator Award! The recipients chosen for 2023 are:
Megan Czechanski-Giannuzzi, Leonardtown Middle School, Band Director
Sarah Tyson, Chesapeake Public Charter School, Art Instructor
---
Megan Czechanski-Giannuzzi
Ms. Czechanski-Giannuzzi believes that all students should have both access and the opportunity to learn and play an instrument of their choice. If students are struggling with their musical studies, she will invest extra time and effort to identify any issues and search for solutions. Megan often works with other individuals and groups to locate instruments for her students in need and to break down any barriers preventing them from practicing and playing.
Czechanski-Giannuzzi relates that artistic experiences, such as performing, present valuable life lessons in leadership and responsibility. Her personal and professional missions are to bring out the best in all of her students for both the near and far futures.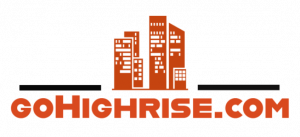 Find & reserve investment properties in
Turkey or Dubai from the comfort of
your home.
"Ms. Czechanski-Giannuzzi has served as the driving force behind our amazing band program at Leonardtown Middle School and has worked with other elementary and high school band directors to promote and build the programs. Megan has worked to create Schoology lessons for general music and band students at all levels.
Every year, she takes the LMS band to perform at the Special Olympics to provide entertainment and show the support of LMS. In addition, the LMS band is the only middle school band in St. Mary's County that consistently participates at the College of Southern Maryland Jazz Festival. It is evident that her vision and hard work has helped students excel as LMS has the highest number of students in the County Honor Band."
—Don Hollaway, Assistant Principal, Leonardtown High School
---
Sarah Tyson
Ms. Tyson's philosophical approach to art education is very student centered. She strongly believes that art is for everyone and that students are capable of creating meaningful work at any age.
Sarah is highly dedicated to her position and strives to inspire and empower her students to think and work like artists. In her classroom she serves as a facilitator, providing students skills through an array of art mediums. Her methodologies include the solving of artistic problems with the ultimate goal of her pupils finding their own artistic voice. She believes in the power of arts integration among disciplines and supports that the arts play an important role in reaching many types of learners at different levels.
"Ms. Tyson instills a desire for students to create and appreciate the process of bringing art to life by providing her students with opportunities to create meaning for themselves. To help students achieve their goals, she facilitates learning that is focused on their diverse interests. She understands the value in letting them struggle through a task to come to an understanding of a concept, but they are well scaffolded along the way."
She can guide her students and support artistic efforts to focus more on their process and less on outcomes. Her depth of understanding of the national art standards, her understanding of the progression of skills, and knowledge of how to build a skill set within her students sets her apart from her colleagues."
—Angela Funya, Charter Director, Chesapeake Public Charter School
---
The Kay Daugherty Arts Educator Awards were originally created in 2018 in memory of Kay Daugherty (1921-2006). Mrs. Daugherty was well-known for her love of art in a wide variety of different forms.
In Kay's honor and in recognition of outstanding arts educators from the St. Mary's County public school system, these awards are granted on an annual basis through support from the Daugherty family. Congratulations to both of our recipients!
(Photos below are from the award presentations at St. Mary's County Arts Council on June 20th, 2023).
---
Kay Daugherty Arts Educator Awards presented by Susie Glauner, St. Mary's County Arts Council Executive Director.
---
Kay Daugherty award recipients, scholarship students, and special guests from our award presentation day!