AUSTIN, Texas – The University of Texas Track and Field 2023 NCAA Outdoor Decathlon Champion Leo Neugebauer has been selected as one of the three finalists for The Bowerman Award – track and field's highest individual honor.
"Let's go" was heard on the track all season with the Germany native celebrating big marks and times in his four combined-events competitions. He began the season with the No. 5 mark in Texas history in the heptathlon with a score of 6,097 points.  He ended the season with a bronze medal in the heptathlon at the NCAA Championships with 6,214 points, surpassing Trey Hardee's previous record of 6,208 points set in 2006.
The six-time All-American moved to the outdoor season in style, breaking both the Texas and Texas Relays decathlon record with his total of 8,478 points to defend his Texas Relays title. The score was the No. 5 performance in collegiate history at the time and moved him into the top-10 of the German All-Time performer list. His performance was boasted by five personal best marks and helped him become the first collegian to win back-to-back Texas Relays decathlon titles since Trey Hardee in 2005-06.
He concluded his historic season at the NCAA Championships, winning the decathlon with the NCAA Championships, Texas, Mike A. Myers facility and NCAA collegiate record score of 8,836 points. He set seven personal bests from the 10 events. His efforts were highlighted by the discus, throwing 55.06m (180-8) to nearly break the all-time collegiate decathlon throwing record and later clearing 5.21m (17-1) in the pole vault.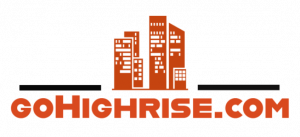 Find & reserve investment properties in
Turkey or Dubai from the comfort of
your home.
His performance broke the 39-year German National Record and became the third Longhorn to be crowned the NCAA decathlon champion after Hardee in 2005 and Johannes Hock in 2013. Neugebauer's score also ranked at the No. 8 performance in world history. His historic season was recognized by USTFCCCA as he was named the Men's National Field Performer of the Year.
Tuesday's honor makes Neugebauer the first Longhorn male to be a finalist for The Bowerman. Neugebauer will be joined by fellow finalists Kyle Garland of Georgia and Jaydon Hibbert of Arkansas.
Online fan voting opens Tuesday, June 27 at 3 p.m. CT and winners will be announced on Thurs., December 14 during the annual USTFCCCA Convention in Aurora, Colo.