The NHL held their annual awards show on Monday night and all the major and minor season awards were handed out. Most were not a surprise. McDavid for Hart and Ted Lindsay, Bergeron for Selke, Ullmark for Vezina, Beniers for Calder, and Montgomery for Jack Adams. Others were a little more fun, like Karlsson winning the Norris. Karlsson actually spent the whole night trying to look appealing to teams who could trade for him, funnily enough.
Brayden Point was a finalist for the Lady Byng trophy for most gentlemanly player of the year. He ended up falling short to Anze Kopitar, though some models like Dom at the Athletic had him to win. Pierre-Edouard Bellemare also didn't win the Bill Masterton trophy, which was given to Kris Letang. The Tampa Bay Lightning did come home with some silver as Steven Stamkos won the Mark Messier Leadership award chosen by Mark Messier.
In team news, the Lightning and Crunch announced that they have replaced Syracuse Crunch head coach Ben Groulx with Joel Bouchard.
Groulx has a year left on his contract and will be offered another position within the organization, likely as a skills coach or Lightning assistant coach. I definitely think the Lightning expected at least him or another coach to be snatched up other teams. Seeing as that hasn't happened yet, they announced this change. Toronto's Marlies currently don't have a coaching staff as their new GM has had a busy month. We might see Groulx end up with the divisional rival.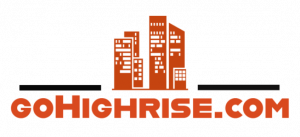 Find & reserve investment properties in
Turkey or Dubai from the comfort of
your home.
Here is PEB's season review and preview for next year. Will he be back in Tampa Bay?
What can the Lightning expect from their draft picks this year? Geo looks at historical picks to get an answer.
There was one big trade yesterday, with the Bruins getting a free cap dump on Taylor Hall's contract (in order to re-sign Tyler Bertuzzi) with Chicago. Chicago gets a winger for Bedard and will probably sign Foligno as a good old guy in the room to have around Bedard. Their plan is to be a one-line team for their top rookie.
Pittsburgh hired a new Director of Hockey Ops and Legal Affairs. Vukie Mpofu, 27, spent two years with the LA Kings in a similar role. Mpofu played junior hockey in Saskatoon and a season in the WHL with the Red Deer Rebels. He also graduated from UCLA Law School. Dubas has found another very impressive young executive here.
"Mpofu's primary responsibilities will include advising and assisting Pittsburgh's Hockey Operations Department with player contract negotiations, ensuring compliance with the collective bargaining agreement and salary cap, and taking an active role leading the Penguins Hockey Research and Development Department. He will report to Dubas."
Related Images: