The Livingston County Area Chamber of Commerce is seeking nominations for its business of the year awards.
Categories include small business of the year, for businesses of fewer than 25 employees; large business of the year, for a business with more than 25 employees; most promising new enterprise, for a business open at least six months but not more than two years; and Main Street business of the year, for a business located on Main Street of the Main Street equivalent in a village.
Nominations are due by Nov. 22. Each nomination must include a narrative explaining the reason why the business is being nominated. Nominations without a narrative will not be considered.
The nomination form and more information is available online at https://business.livingstoncountychamber.com/form/view/21968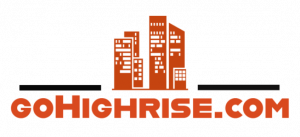 Find & reserve investment properties in
Turkey or Dubai from the comfort of
your home.
To be eligible, a business needs to be a Chamber member and exemplify some or all of the following: have a business or industrial investment in Livingston County, exhibit outstanding community service, is a role model for business development, market expansion and community development; and demonstrate outstanding efforts to promote business development and quality of life in Livingston County.
The award finalists will be announced Nov. 29.
The recipients will be announced at the Chamber's Annual Meeting & Holiday After Hours Event, scheduled for 5 p.m. Dec. 7 at the Valley Oak Event Center at the Quality Inn, 4242 Lakeville Rd., Geneseo.
Related Images: