#inform-video-player-1 .inform-embed { margin-top: 10px; margin-bottom: 20px; }
#inform-video-player-2 .inform-embed { margin-top: 10px; margin-bottom: 20px; }
ENID, Okla. — Tennille Chesnut has, quite literally, given the shoes off her feet to children living in Youth & Family Services of North Central Oklahoma's shelter.
Chesnut, shelter supervisor at YFS, said helping children in any way she can — like giving a child her flip-flops — has been why she's chosen to keep working at the local nonprofit organization for 25 years.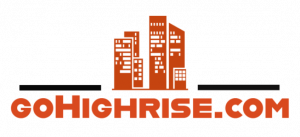 Find & reserve investment properties in
Turkey or Dubai from the comfort of
your home.
And, at the Oklahoma Association of Youth Services annual meeting in Oklahoma City on Thursday, June 22, 2023, Chesnut was awarded for her efforts, receiving the Carmel Bland Youth Care Worker of the Year Award.
"I'm grateful," she said of receiving the OAYS honor. "Just to be recognized for what I'm doing for the state of Oklahoma and … all of these kids — it's nice. We don't always get the recognition, but we're in the thick of things."
According to a YFS press release, the Carmel Bland Youth Care Worker of the Year Award is typically given to staff who work directly with youths and families, such as childcare workers, shelter directors, counselors, Community At Risk workers and more.
Each year, the OAYS selects an outstanding youth care worker from across Oklahoma. Chesnut's YFS colleagues nominated her for the Carmel Bland Youth Care Worker of the Year Award before she was surprised with it.
Carmel Bland is considered one of the founding fathers of youth services in the state, the release states. After working on a project to study the needs of juveniles, he co-authored "Youth in Trouble — A Shared Concern," which generated interest in the problems of troubled youth.
Bland believed youth service programs could play an important role in the juvenile system and in the lives of Oklahoma's youth, and his contributions "have been an inspiration to youth workers across Oklahoma," the release states.
Chesnut, an Enid native, began working at YFS as a child care worker almost right after graduating from Ringwood High School.
She said she's always loved the work she has gotten and gets to do at YFS, saying everybody there is "like a tight-knit, little family."
Tree Kelley, executive director of YFS, said any agency "would be lucky to have a Tennille Chesnut."
"For 25 years, Tennille has given up Christmases and Thanksgivings with her own family because she wanted to make sure the kids in our shelter had special holidays," Kelley said. "She had those days off. She did not have to go in on those days, but that's just how much she loves the kids we serve. She loves making a difference for them."
Chesnut said that every now and then, children who had stayed at YFS' shelter at some point reach back out to her when they become adults, either letting Chesnut know how they're doing or that they are moving into their first apartment or have a good job.
"Those are the moments that I love," she said.
Overall, Chesnut said she hopes she makes an impact on the lives of all children she comes into contact with, and she said the past 25 years wouldn't have been possible without her current and former coworkers and her parents, her siblings and her daughter and that she's grateful for everyone who supports YFS.
"I never want to leave YFS because I just love it all," she said.
#inform-video-player-3 .inform-embed { margin-top: 10px; margin-bottom: 20px; }