LOWNDES CO. – The Lowndes County Commission Chairman was honored with a national award for parks and recreation advocacy.
Release:
Lowndes County Commission Chairman Bill Slaughter is being honored with a national award for his work in the parks and recreation community.  The National Association of Park & Recreation Officials (NACPRO) named Slaughter its "Public Official of the Year" for 2023. 
The Valdosta-Lowndes County Parks & Recreation Authority nominated Slaughter for the award, as he has been a champion for the Authority in his ten years in office. 
Under his leadership, VLPRA has received over $17 million in special purpose local option sales tax funds that have built new facilities and rehabilitated parks.  The most recent project is the North Lowndes Recreation Complex, an eight-field multipurpose facility that is the new home for all VLPRA Soccer programming.  The almost $10 million facility opened late this spring and includes lights for all fields, a maintenance building, paved parking, restrooms, and a concession stand.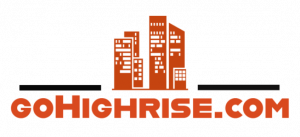 Find & reserve investment properties in
Turkey or Dubai from the comfort of
your home.
"I'm honored to receive this award," Slaughter said.  "Parks and recreation are an integral part of our community and a foundational element for quality of life in Lowndes County.  I'm proud of what we have been able to accomplish and know there is more on the horizon."
Slaughter received his award at the NACPRO Banquet in Lake County, Illinois on June 20th.